Sophia Ito shares how pursuit of challenges, natural curiosity, and unique 'share the pie' culture drove her success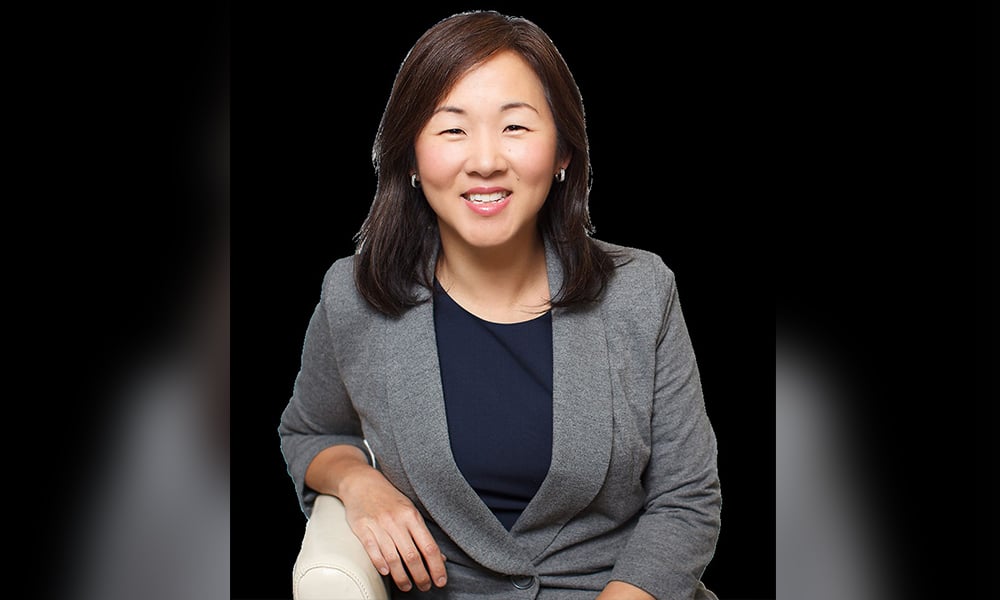 When asked how it felt to be recognized on Wealth Professional's Top 50 Advisors list for 2020, Sophia Ito described it as: "Pretty incredible, but also humbling."
Ito is the top female advisor on the list this year, though she considers that to be a mere detail. "It doesn't matter if you're female or male," said the financial advisor from Nicola Wealth. "It's about how confident you are, and how good you are at your craft."
While the list recognizes individual advisors at the peak of their game, she was quick to say that credit for her victory doesn't belong to her alone. "It was a concerted effort by a group of people," Ito said. "The advisor may be the face in front of clients, but I think it's important to recognize the great team and dedicated company that's been there all along."
"All along" began in January 2005, when Ito joined Nicola Wealth. She was drawn to the firm's collaborative "share the pie" approach, a business model that remains among its key differentiators in the industry. Unlike other firms where each advisor operates their own business as a siloed practice, Nicola brings everyone's expertise together to help clients, which helps grow the overall "pie."
"I think I've grown as an advisor, as a person here at the firm," Ito said. "I've been fortunate to work with some of the most qualified advisors; collaborating with very technical people, including the president and CEO, has been very important. And like everyone else at Nicola, I do my best to share my knowledge with incoming team members. That company-wide process has helped us become one of the fastest-growing firms in Canada's financial-advice space."
Aside from sharing a wealth of knowledge, advisors at Nicola Wealth stand to enjoy success together through a profit-sharing arrangement. They also try to pay it forward by donating time and funds to different charitable organizations and their community.
Ito was also attracted to Nicola because of its collaborative holistic planning approach. With their diverse talents and backgrounds, team members can come together and bring their own perspective as they assess a client's financial situation. They also value the input of external parties, such as accountants and lawyers who also advise their clients.
"If I liken our industry to the medical field, it's all about understanding the client's problem before treating it," she said. "A lot of other firms run straight to the prescription; they recommend a portfolio solution without considering all the elements of their financial situation. At Nicola, we like to give advice based on a big-picture overview, which is a little different from what I'd experienced previously."
That emphasis on a 360-degree diagnostic is a natural fit for Ito's natural curiosity, a trait that has manifested itself over her years spent as an adventure-seeking mountaineer. As the mother of two children, she doesn't have as much time to explore as before, but she's found parenthood to be just as challenging and instructive as any climb.
"My two kids couldn't be any more different, so that helped me recognize that clients' planning needs are unique," Ito said. "A cookie-cutter approach won't work when you're raising two children, and it certainly won't work when you're working with different financial situations."
Holistic planning, she stressed, doesn't stop at the individual level; protecting a client's wealth means looking after not just the parents who have brought in the assets, but also the children who are going to receive it.
"When a wealth transfer takes place, the beneficiaries may not have gotten the opportunity to learn and understand what it represents," Ito said. "It's important to make sure the one who built an estate or business is comfortable passing it on when the time comes, so we engage the next generation and ensure they're part of the planning process."
The pride and passion that Nicola Wealth's team takes in their work has helped the organization achieve great success. Aside from having five people featured on this year's Top 50 Advisors list, the firm is recruiting financial advisors across Canada to maintain its exceptional level of client experience and service as it pursues its plans for national expansion.
"When I first started 15 years ago, we had $500 million in AUM. Now we're at $7 billion in assets," Ito said. "It's a great story that wouldn't have been told without a long-term vision, as well as an understanding of the power that comes from collective drive and effort."