Increasingly vocal clients pose a challenge for firms to increase their teams' diversity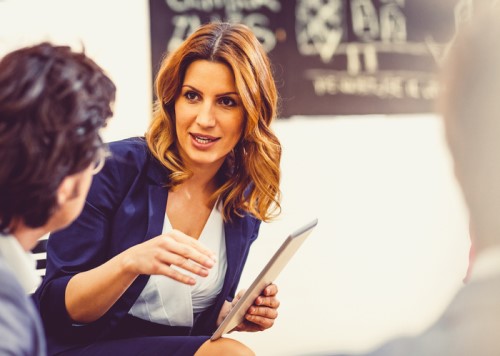 For those who champion female representation and gender equality, there's still a lot of work to do in the financial services industry — but there have been some small and significant wins.
The CFA Institute recently revealed that the percentage of women taking the exam for the prestigious CFA designation globally has more than doubled over the past five years, with the ratio between men and women exceeding parity in some regions. And thanks to the efforts of trailblazing women in the industry, more are pursuing a career in financial services.
That rising interest mirrors a wave of wealth-management clients expressing their preferences to work with female financial advisors. "[P]rospects are now more vocal that they want diversity from the people they get advice from," Jane Schwartzberg, head of strategic client segments at UBS Group AG 's U.S. wealth-management unit, told The Wall Street Journal.
Because of pressures partly borne out of societal conversations around gender issues, the ranks of female advisors at UBS have risen from 18.6% of its total advisory workforce in 2011 to 20.9% today. Merrill Lynch Wealth Management also saw women represent a third of the 3,500 participants in its advisor training program this year — a historic high following a continuous rise.
Kara Underwood, head of wealth management diversity and inclusion at Morgan Stanley, told the Journal that the firm is "actively recruiting and preparing more female advisers for the needs of the marketplace."
These efforts are underway as clients become more vocal about their preferences for female advisors, and are wielding their considerable consumer and economic power to bend firms' products and services to their whims. Behind this increased clout are forces such as a rise in women's earning power, their growing control of wealth, and a greater proportion of women choosing to stay single for longer.
While increasing the participation of women in the wealth-management workforce is undoubtedly important, Schwarzberg noted that it's just "one piece of the puzzle." The ability to empathize and listen can be useful for female advisors, but she maintained that firms should train all their advisors to focus on the topics that existing and prospective clients may care about.
As an example, she cited how female clients often prefer to discuss the ways in which they can help their children and the charities they like to support, rather than talk about the latest hot stock or how their portfolio is performing compared to a benchmark.