CEO says it's been delayed but the next generation is poised to inherit baby boomers' riches over the next 20 to 30 years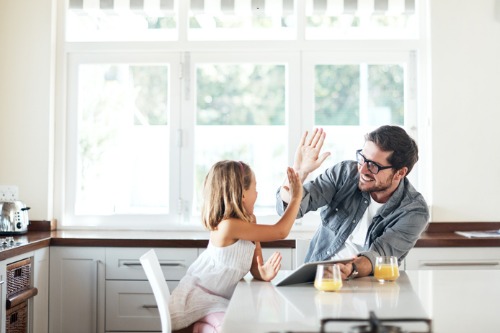 The biggest wealth transfer in history has been delayed – but it's coming and the numbers will rise dramatically over the next 20 or 30 years.
That's the view of Tom McCullough, who is chairman, CEO and CIO of Northwood Family Office and also the author of Wealth of Wisdom: The Top 50 Questions Wealthy Families Ask. He will sit on a panel titled Succession and Estate Planning: Preserving Wealth for the Next Generation at the Wealth Professional Innovation and Strategy Summit in Toronto on May 29.
McCullough said the transfer has been talked about since he started in the business 30 years ago but that it has been slow to arrive. He believes that in the North American context, the baby boom generation has not only lived a lot longer and is healthier but, subsequently, they've stayed involved in their businesses for longer than anyone thought.
He said: "This big transfer has really been delayed. Now it's coming and I think, quite frankly, the deliverables – the amount of transfers – is going to be quite substantial in the next 20 or 30 years. It will double from its current levels on an annual basis."
McCullough's multi-family office serves about 60 families who are worth between $10 million and about $300 million in net worth each. Half are entrepreneurs – some have sold businesses and some still have them – while 25% are "high-performance professionals" like senior CEOS. The remaining clients are a mix of those with inherited wealth, lottery winners and professional athletes.
The office does four things for its clients: planning (like goal setting and estate tax); investments (asset allocation, finding investment managers, policy); reporting and administration; and family (improving family dynamic, succession planning).
The impact of wealth transfer is not just seen in the bank balances of the next generation and McCullough told WP that now is the time for the holders of the purse strings to think long and hard about their values and what they want to pass down. He warned that handing down wealth is not always a positive.
"Wealth is an amplifier of all things," he said. "Wealth can mean lots of opportunities and help people and make amazing lives but it can also take people's self-esteem away from them because they didn't accomplish it themselves. It can twist their sense of themselves.
"One of the most important things parents can do is not just preparing the money for their heirs but preparing their heirs for the money."
He added: "It's a good reminder for all of us as we go through the transfer process. What are we transferring? It's not just money but it's all the values and skills that are going to go with that money. And that's the right way to do it. Are you thinking about it properly? How do you not create a mess? Because a lot of messes have been created and will be created."
Tom McCullough will be sharing insights on this topic and more at the upcoming WP Strategy Summit on May 29. See further information or book your ticket here