Disparities still exist among minority and indigenous groups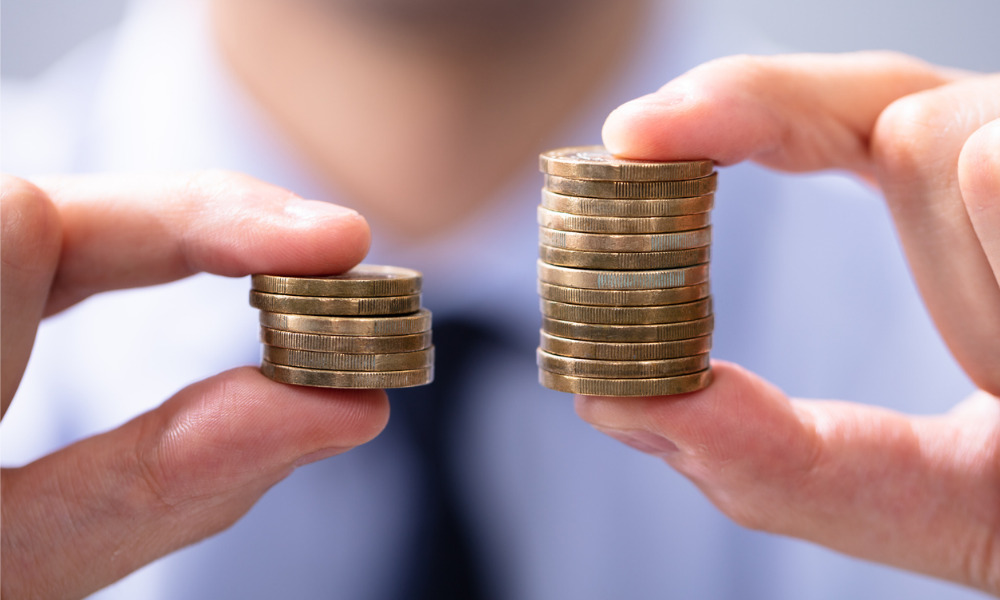 A study by the Conference Board of Canada showed that, contrary to popular assumption, income inequality in Canada has improved and dropped significantly during the pandemic, while wealth disparity has dropped substantially over the last two decades.
The research measured household income disparities using the Gini coefficient and wealth distribution data.
According to Pedro Antunes, chief economist at the Conference Board of Canada, "Although it is certainly positive news to see inequality decline nationally, Canada's performance remains middle of the pack when comparing it to other developed nations, and we're well behind Nordic countries."
"Inequality is still problematic in Canada, with women, racialized groups, new Canadians, and Indigenous people facing tougher economic circumstances," he added.
Read more: Virus crisis highlights inequality in Canadian business
Numerous factors have helped to reduce inequality in Canada, according to research from the Conference Board of Canada.
Child poverty was significantly reduced as a result of the 2016 implementation of the Canada Child Benefit (CCB).
Senior poverty rates have decreased because of programs like Old Age Security (OAS) and the Guaranteed Income Supplement (GIS).
Furthermore, monetary policy has contributed to a decrease in wealth disparity since low lending rates have encouraged home ownership while also driving up housing values.
The wealth of lower-income households has increased by a greater amount than that of high-income households because of this growth in housing values.
However, looking ahead, the Conference Board of Canada's analysis points to a variety of circumstances that can adversely affect our recent improvement on inequality. Income inequality was reduced significantly in 2020, when pandemic-related income assistance measures were established.
Read more: Canada's income gap decreased thanks to pandemic assistance programs
The pandemic aid was only a temporary solution as household finances are now deteriorating in the face of rampant inflation and increased borrowing rates.
The green transition and technological change are also significant elements that have the potential to upend the economy and increase inequality.
Compared to many other nations, Canada has made headway in reducing inequality, but there is still much room for improvement.
Although it has decreased over time, the gender pay gap in Canada is still alarmingly large. There's also the sizable disparity between high-income earners and most Canadians.
The Conference Board of Canada noted that the Canadian tax system has helped to reduce inequality. The success of already established programs like the CCB or the OAS could serve as a foundation for the country.
A targeted, means-tested minimum income might also help close the gap for more Canadians, much like other programs.
According to researchers from the University of British Columbia, having access to inexpensive daycare can help narrow the wage difference between men and women.
They say that making public services like healthcare and education easily accessible also contributes significantly to lowering inequality and intergenerational mobility.