The offering is promoted as a new way to fund retirement using a commonly held financial asset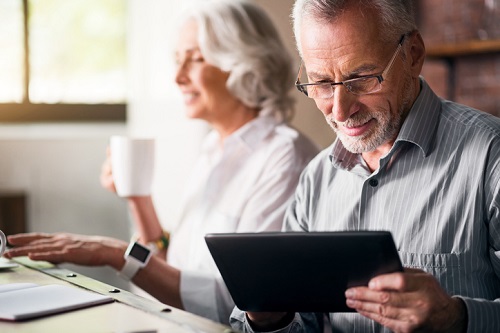 Generally, Canadians who wish to derive immediate liquidity from their life insurance policies have had a handful of options available to them. They could surrender the policies for a certain cash value or, in certain provinces, sell their policies through a life settlement. A third option is to secure a loan against their life policies.
Equitable Bank is offering a new option with the launch of its new Cash Surrender Value (CSV) Line of Credit. It offers eligible Canadians the chance to potentially borrow up to 90% of the cash surrender value of their participating whole-life insurance policy, tax-free, without making ongoing payments and affecting their policy's growth.
"Canadians' financial needs and personal retirement goals are very diverse, so it just makes sense to offer them a variety of funding options," said Equitable Bank President and CEO Andrew Moor. "The Equitable Bank CSV Line of Credit gives a growing Canadian demographic financial flexibility to retire comfortably and pursue their retirement dreams, whether that is supporting a business venture or helping a loved one."
According to the bank, 22 million Canadians currently own some form of life insurance; the total coverage amount is estimated to exceed $4.3 trillion. With the continued growth of Canada's aging population, the value of life insurance coverage will correspondingly increase. Equitable Bank estimates that the annual origination volume of life insurance secured loans will reach roughly $1 billion by 2023.
The bank's CSV Line of Credit is initially available to Canadians aged 50 and above with a whole life insurance agreement with Great-West Life, London Life, or Canada Life. They must also have an adequate cash surrender value available in their policy. The line of credit can help aging Canadians finance a variety of needs, including expanding their investment portfolio, retirement plans, growing a small business, or supporting family members through important milestones in life.
"The number of financial tools available to Canadians to finance their future is greater than ever," said Paul Desmarais III, Co-Founder and Executive Chairman of Portag3 Ventures. "We're excited to partner with Equitable Bank to help people easily get the most out of what is traditionally an under-utilized asset – their life insurance policy."
Earlier this year, Equitable Bank announced its PATH Home Plan, a reverse mortgage solution to help aging Canadians unlock equity from their residential properties.