Strategy requires time and patience but advisor explains how it could be the best marketing you ever do for your business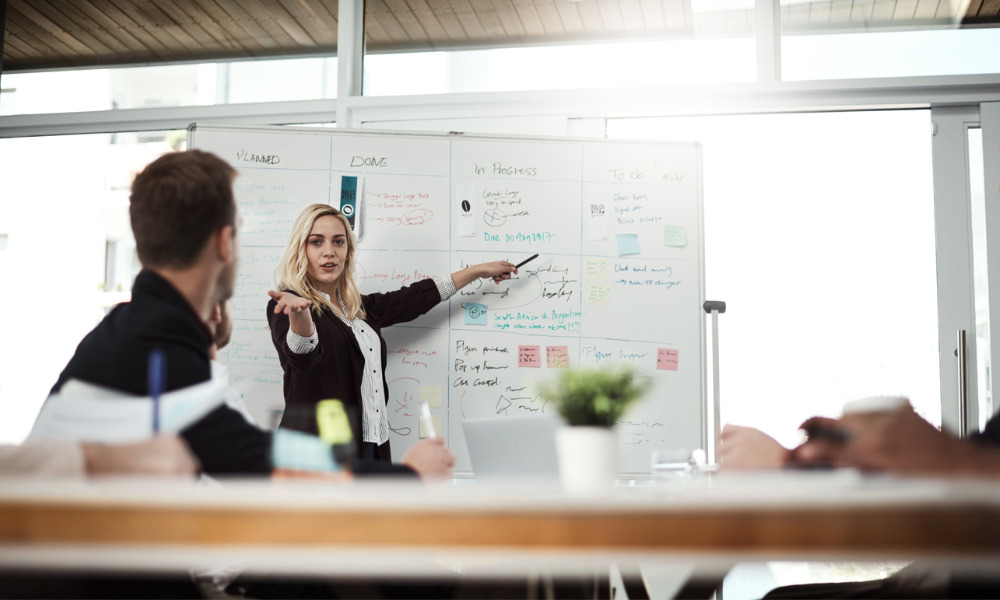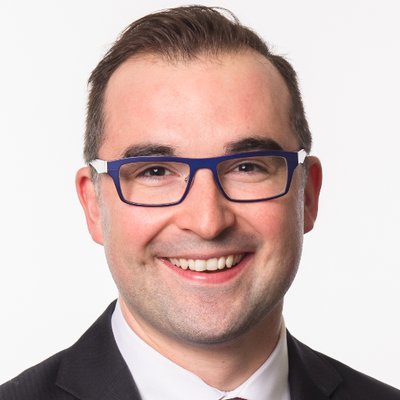 They say that the pandemic has accelerated consumer adoption by five years in about three months. That is easy to see when we all consider how many video meetings we have done over the past few months and how comfortable our clients are with them.
Our clients are consuming information in different ways and those who were potentially slower to adopt new trends have picked them up in a hurry and are enjoying the conveniences that they can offer. Some advisors were ahead of the game and already picking up on the fact that content marketing is essentially the new cold calling or frankly just smart prospecting.
These advisors are the select few while there are many more that are left playing catch-up and most of which will attempt new strategies without a plan. They, unfortunately, are most likely destined to fail. However, with a well-thought out and executed content marketing strategy, you could bring in 30+ qualified leads per week. Make no mistake, this isn't one of those get rich quick schemes that are being sold to advisors on social media right now (you all know the ones I am talking about).
Content marketing is hard. It requires time and patience. In time, it could be the best marketing you ever do for your business. But like anything important in life, it should start with a plan.
1, What is your ultimate goal?
Before you get started generating content or putting money into marketing strategies, make sure you understand what your goals are. What does success look like? Where do you want to be in five years? Three years? What do you need to do in the next year to get on track? Figure out what type of business you want to run and then count backwards. If you want to add $100 million in AUM in the next five years, how much do you need to add in the next three years? How about in the next year? What do you need to do every quarter? How many prospects do you meet with for every client you bring on? What percentage of new leads engage you in a prospect meeting? When you get granular enough, you can break it down to exactly what goals you should have which are tangible and can be tracked.
2, What KPIs should you track?
My advice to you here is to identify key performance indicators (KPI's) that actually lead you to success. So many people are concerned about getting likes or even views. At the end of the day, the rubber hits the road with new client engagement. If your ultimate goal is bringing on new clients, then figure out exactly what you need to do on a monthly and weekly basis in order to achieve your short- and long-term goals. I would recommend that you evaluate this very regularly because if you fall behind by even a month, you may be in jeopardy of missing your annual targets. If you miss a quarter, there is not chance your year will be a success. Stay on top of it and know where you stand.
3, How can you accomplish your KPIs?
This gets a little more into the tactics and, ultimately, this process depends on what your goals are and what your strengths are. If you are looking for new contacts, I might recommend you offer something of value to potential clients in the form of information that could be useful and is targeted to their demographic. Offer downloadable resources like a white paper on business succession planning or investing through a pandemic. Schedule live webinars and run paid ads to guide people to your offering, which is hosted on your website. Make sure you are gathering contact information among other data about these potential clients. Your website can become your best friend in this area and will help you to customize your messaging to each individual person.
4, What are your strengths?
Are you a good writer? Are you great on camera? Would you prefer to have conversations with people or present a monologue? Play to your strengths, there is nothing saying that you need to do everything. If you have a team, some of your team members may be better in areas you are not. Take advantage of this. Note that using more mediums does help to cast a wider net but you must prioritize your time.
5, Who is your ideal clientele?
Have you segmented your clients? If you do not know who your ideal client is, then segmenting your business might help you to gain some understanding. What types of businesses are they in? How old are they? What does their typical family dynamic look like? What are they interested in beyond their work? The more you know about your ideal clients the easier it will be to target more of them. This also helps in getting more referrals as you can target your efforts on the clients you would like to replicate.
6, What mediums will you use to promote your content?
This may require an expert's opinion but the gist of it will be, if you know what characteristics define your target clientele then you can target the most appropriate platforms. Additionally, some platforms are better for certain types of content than others. The list of channels available to you is long. Be realistic and strategic when choosing which ones you want to focus on.
7, How will you approach social media?
Most advisors do social media wrong. This probably is not a shocker to most of you. Advisors generally treat social media as a bulletin board when they should be treating it as a place for conversations. Also, people want to get a sense of who you are and what you stand for. This does not come through when all you do is share articles written by other people and you don't add any sort of opinion in your own comments. Take a stand. Be contrarian. Believe in something.
8, How will you monitor your progress?
Getting back to your KPIs, understand what you need to do in the short term to be successful in the long term. Most platforms will provide you with great analytics on engagement. Know what engagement truly matters for your goals and track it regularly. If things are off for a week, be patient. If weeks add up to a month then adjust because, as mentioned before, you cannot afford to have months become quarters.
The financial services industry has typically lagged the rest of the business world, but those days are ending. People are demanding more from their advisors and they want to see more from their potential new advisor. The industry is inevitably changing as it relates to how we communicate with people and all that is left for you to decide is whether or not you want to be a part of it.
Grant White is a Portfolio Manager/Investment Advisor at Endeavour Wealth Management with Industrial Alliance Securities Inc, an award-winning office as recognized by the Carson Group. Together with his partners he provides comprehensive wealth management planning for business owners, professionals and individual families.
This information has been prepared by Grant White who is a Portfolio Manager/Investment Advisor for Industrial Alliance Securities Inc. Opinions expressed in this article are those of the Portfolio Manager/Investment Advisor only and do not necessarily reflect those of Industrial Alliance Securities Inc. Industrial Alliance Securities Inc. is a member of the Canadian Investor Protection Fund and the Investment Industry Regulatory Organization of Canada.