Equifax finds consumers reining in their spending as economic, financial concerns mount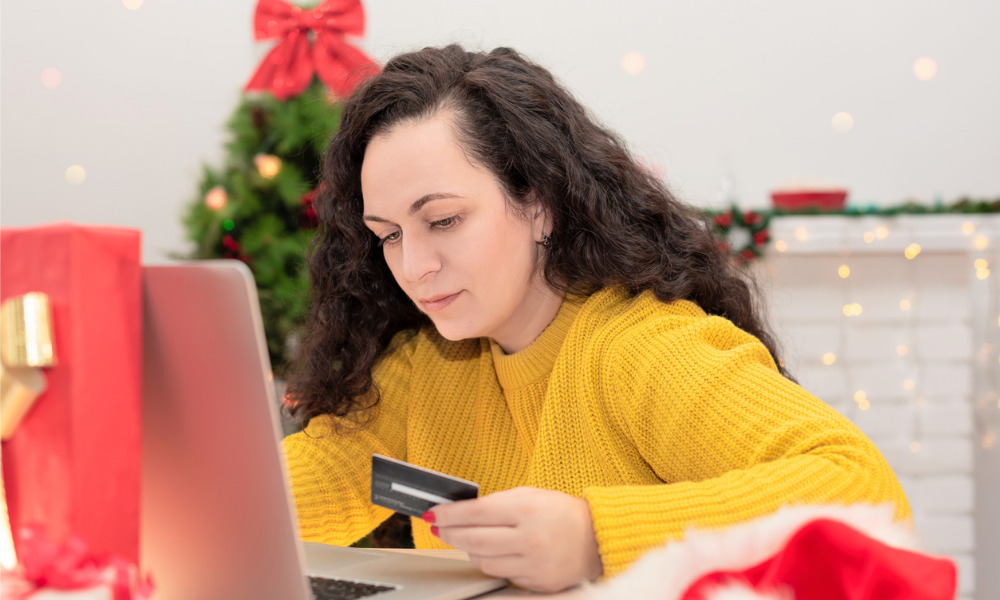 Canadian households are planning for a smaller pile of gifts under their Christmas trees this season, according to new research from Equifax Canada.
Its latest survey reveals that 60% of people say they will spend less on gifts this holiday season due to financial pressures brought on by inflation, and 41% of people—up from 36% last year—say they will limit their holiday spending because they are already in too much debt.
Only 12% of people anticipate they will spend more this year after the lifting of pandemic limitations during the previous two years. That's driven by 23% of younger adults (18–34) who are more inclined to increase their spending, compared to only 4% of people over the age of 55.
Interestingly, the poll revealed that 57% of consumers want to set up a budget for their Christmas shopping.
"Whether you're spending more or less, it's very important to go into holiday shopping with a well thought out budget," said Julie Kuzmic, Equifax Canada's senior compliance officer, Consumer Advocacy. "Inflation is adding pressure to the financial situations of Canadians. Preparing and sticking to a budget may help make those credit card bills a little easier to face in January."
A little under three out of ten consumers (27%) feel that they incur the greatest credit card debt around the holidays, and 31% estimate it takes them at least a month to completely pay off their holiday expenses.
This is particularly the case for the younger adults (18-34) surveyed, with 37% carrying most of their credit card debt over the holiday season and 41% needing a month or more to pay for their expenditures.
Equifax also looked into how Canadians protect themselves from fraud. In its survey, it found eight in ten customers (82%) regularly monitor their credit card statements for fraudulent activity, a decrease from 87% in 2021.
Over three-quarters (77%) of respondents think that identity theft occurs to other people and is unlikely to happen to them, while 4 in 10 (39%) agree that they feel more susceptible to fraudsters and identity thieves around the holidays.
"Fraudsters can prey on anyone — including people who don't think it can happen to them," said Kuzmic. "It's important to be vigilant, especially around the holidays when we tend to pull out our credit cards more often."