Study reveals importance of cash as Canadians continue to navigate their finances throughout the pandemic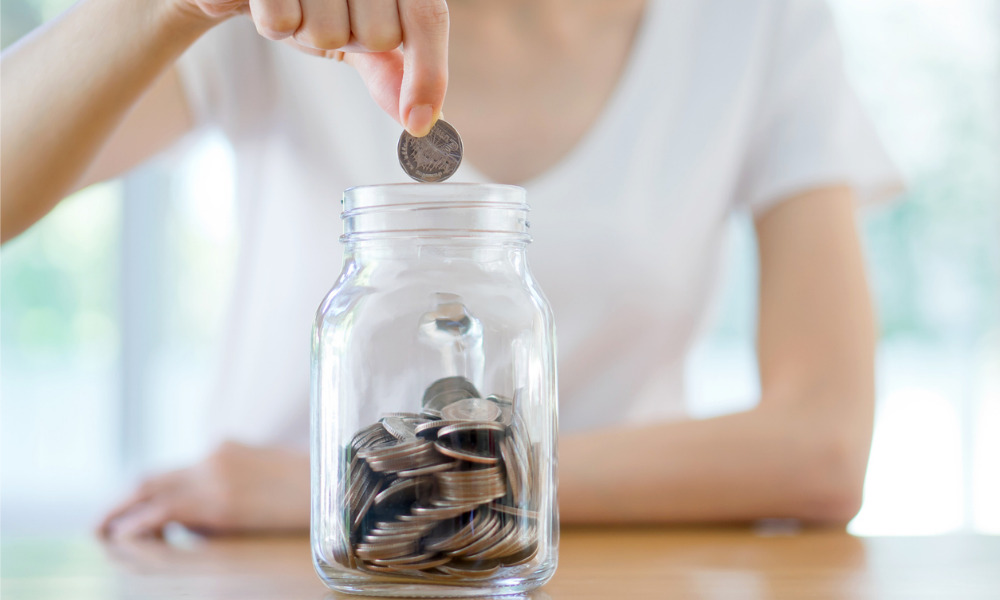 As the global pandemic continues to rage on, Canadians are focusing on saving even as they prepare for inflation to soar in the year ahead.
In BMO's latest Annual Savings Survey, 67% of the 63% of Canadians with a tax-free savings account (TFSA) added the same or even more money than they did to their accounts in the past.
BMO Economics estimates that by the end of 2021, excess savings amounted to approximately $300 billion, and disposable income had increased by approximately 4.5%.
Focusing more on TFSAs, the study found that 56% of Canadians have cash in TFSAs, and 29% said three quarters of their holdings are in cash. And while 73% of Canadians believe they have knowledge of TFSA, only half (49%) are aware that a TFSA account can hold cash and other assets.
Canadians in the survey were found to hold an average of $34,917 in TFSAs, an increase of 13% from 2020, despite the impact of the ongoing pandemic.
The research also found Canadians mainly use their TFSA accounts for various financial goals including retirement (44%) and achieving early financial independence (15%); another 43% use their TFSAs as savings accounts.
When it comes to obstacles to contributions, money shortages (41%) and other costs (32%) emerged as the biggest obstacles. The share of Canadians saying they did not make contributions because of pandemic-related reasons also declined from 10% to 7%.
Nicole Ow, head, Retail Investments at BMO, said: "Throughout the uncertainty of the pandemic, Canadians have remained resilient and optimistic – continuing to prioritize savings and contributing to their TFSAs. 2022 is likely to bring new challenges with growing inflation and economic uncertainty as the pandemic continues into another year."
Looking at other types of savings accounts, the survey found that while74% of Canadians believe they are well informed about RRSPs, young investors aged 18 to 34 are 12% less likely to be knowledgeable about them, and only 64% of Canadians know the difference between RRSP and TFSA.
Around half (49%) of Canadians are knowledgeable about RESPs, and single, unmarried Canadians were least likely to be informed about them (37%).
And while just 16% of Canadians in general understand RDSPs, the survey found awareness was lowest among Canadians 55 years and older (12%), women (12%) and those who are widowed, divorced or separated (11%).