David Nugent of Wealthsimple discusses the rise of fintech firms and what it means for the major players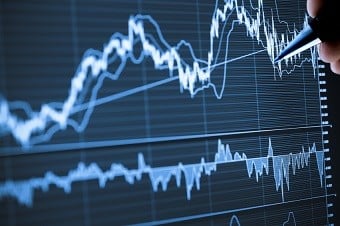 With the growth of fintech firms exploding across Canada, the major financial services firms have something of a dilemma on their hands. Are these start-ups competition to be wary of, or a potential collaborative partner to embrace? The answer is somewhere in the middle according to David Nugent of Wealthsimple, a fintech based in Toronto.
"Competition is healthy," he says. "Some firms are taking the position of wanting to collaborate, while others are taking the opposite approach. In Canada, it seems to be more collaborative than other countries. If you look at the big banks, some are more interested in finding a partner, while some are looking into building it themselves."
Previously an advisor with
RBC Dominion Securities
, Nugent observed how the industry was changing and duly decided to launch his own business alongside his partners. For him, fintech offers a wealth of opportunity for budding entrepreneurs.
"Obviously one of the trends in investment management is higher minimums among the full-service advisors," he says. "We saw the cuts from Scotia a couple of weeks ago, and that will continue across the industry. Between the compliance costs and advisor payouts, it's not as profitable anymore for the banks so they are making cuts."
Start-ups in comparison, operating with much smaller budgets, offer a guide to the larger entities in how to scale back without decreasing services for customers.
"We launched a business line a couple of weeks ago, which is Wealthsimple for Advisors where we partner with advisors to help them segment their book and make smaller accounts profitable," he says. "You are starting to see the industry trying to find ways to improve efficiencies and I think that's where fintech will be quite helpful."
The rise of the fintech firms and their effect on banks is being compared to Uber and Air B&B and what that meant for the taxi and hospitality industries. For Wealthsimple's chief commercial officer, using the term disruptive to describe his firm and its ilk is a clear misnomer.
"The whole idea of being called disruptive, I don't think that's the right word," he says. "Frankly, it's doing a service; it is helping firms to streamline their business and offer good products at a reasonable price to customers."
That basic tenet of good business also means that those that neglect the evolution of the industry will likely regret it down the line. "The firms that embrace technology are the ones that will succeed, especially with all the money that is going to be moving over the next couple of years with all the rule changes. You have to adapt or you will get left out in the cold," concludes Nugent.