RBC GAM's Eric Lascelles says expansion is moving faster, so expect a five-year rather than 10-year cycle this time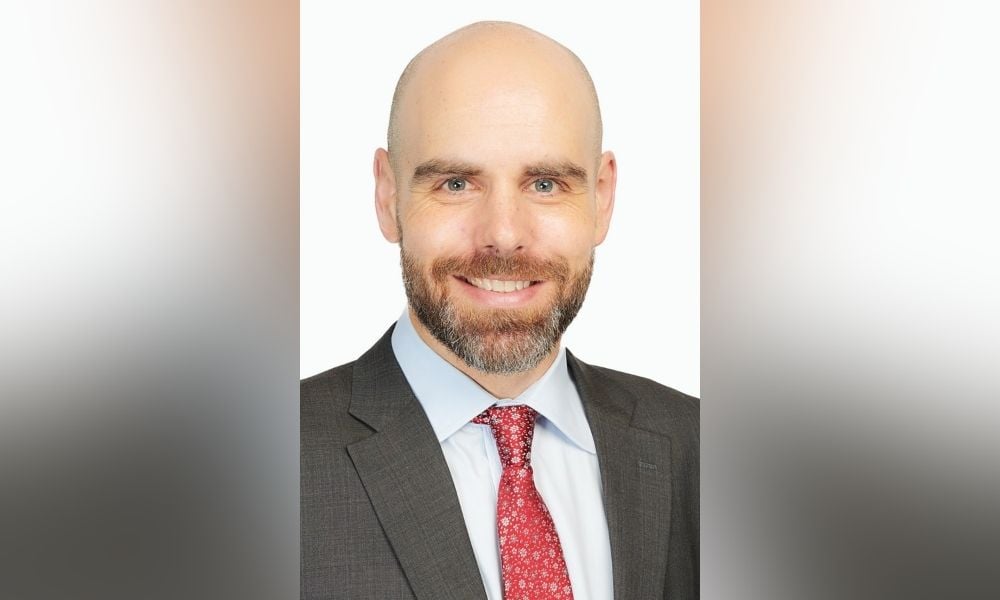 Eric Lascelles, RBC Global Asset Management's (GAM) Chief Economist, is optimistic about the mid-cycle he sees for 2022, but feeling a little more cautious about what could lay ahead for the end-cycle by 2024.
"We've just been through the deepest economic decline in our lifetime, and we've also seen the most rapid recovery in our lifetime," he told Wealth Professional. "We think 2022 will likely still be a year of economic recovery. That's been the story for more than 18 months, but we expect a further economic recovery, particularly once we get past Omicron.
"We're budgeting for a further deceleration of economic growth. The numbers were so extraordinarily high last year that that still leaves room for a recovery despite deceleration. But it's a year of slowing growth."
RBC GAM believes the economy now is transitioning from early to mid-cycle. While that normally means a few more years of expansion, Lascelles said the cycle is moving more quickly.
"We hit the middle of the cycle a whole lot faster than we would during most business cycles," he said. "So, maybe this will end up being a five-year, instead of 10-year, expansion as we've luxuriated in over the last couple of decades."
Inflation and bank rate are still on the radar, supply chains remain a concern, and he's watching wage growth, which has risen more elsewhere. There are also geopolitical concerns – such as the Russia-Ukraine and U.S.-China tensions – though he noted they rarely reach the global stage. China, which generates one-quarter of the global growth, has also been facing headwinds and its zero-tolerance to COVID could impact manufacturing and global activity. The internal U.S. political environment is impacting legislative progress as the U.S. heads into mid-terms, but he noted the presidential election will occur near the end-cycle in 2024.
While U.S. companies have continued to do well, Lascelles said, "it's hard to say the extent to which actual market or business specific implications may emerge." That contributes to more policy and political uncertainty, which could chill risk-taking activity and sentiment in the markets. But, he said, "while there's certainly risk for real fireworks, particularly in 2024", he doesn't expect it to be a dominant theme in 2022.
While not all agree that the economy has reached mid-cycle, Lascelles expects a bank rate increase, which could work its way into mid-cycle, and five to seven percent inflation, more typical of a late or end cycle.
"In theory, there are a number of years of expansion left, so you'd expect risk assets, like stocks, to go up more often than they go down," he said.
RBC GAM's research shows cycle starts are most lucrative for equities, which can have double-digit type gains as in the last year or two. Mid-cycle usually produces mid to high single digit equity returns, which RBC is budgeting for in its late cycle, but could take another year or two to reach. Late cycles usually have with positive, but more modest returns, so, he said, "we should still expect gains, but probably not as large as over the last few years."
Given that the cycle is moving so quickly, he expects that to continue.
"It's highlighting the possibility that the cycle might be more like five years as opposed to ten years," he said. "So, for now, we're fine, but five years will be about 2024, so we need to think a little bit in that direction to be at least watching for those sorts of things."
Lascelles is not expecting a recession, even if a central bank rate hike flattens yield curves.
In the meantime, he said uncertainty remains high with the continuing pandemic, supply chain issues, and inflation, and what's happening in the central bank space, so volatility could be high in 2022, too.
But, then, he added that he begins most year with concern about what risks could unfold and, "in retrospect, a lot of them don't trigger. So, those years end up being pretty calm." He's even cautiously optimistic about 2024, when the cycle could end as the U.S. faces another presidential election.