RBC Global Asset Management's Chief Economist tells WP about the sectors where he's currently overweight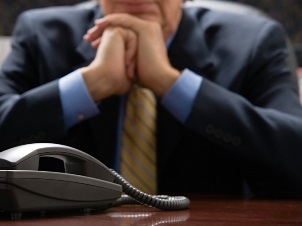 In this final installment of a special two-part interview, Eric Lascelles, Chief Economist for
RBC Global Asset Management
, talks about the sectors where he's overweight and discusses what might happen to the loonie in the next twelve months.
WP: Going into the final part of 2017, are there any specific sectors or geographies that look good to you?
Eric Lascelles:
From an equity sector perspective, we are structurally overweight the technology and health sectors, and then cyclically overweight industrials and materials given the strong growth at present and the usual performance of these sectors during late cycle moments. Geographically, we are overweight Asian and emerging-market equities, neutral European equities and below our usual allocation toward North America. In truth, we expect decent returns across the board for the next year, but Japan and emerging-market stocks seem to have the greatest potential, followed closely by Europe.
WP: Are there any sectors in Canada that you think might be positioned to perform well?
EL:
The Canadian stock market is heavily tilted toward resources and financials. Neither has performed particularly well in 2017. The resource side could fare reasonably well given strong global demand. Financials, on the other hand, are continuing to grapple with a wobbling Canadian housing market. In the end, their exposure is not egregious, but the market's concern could last.
WP: The loonie has performed well against the US dollar in recent months – what impact has that had for Canadian investors?
EL:
The Canadian dollar rose significantly across the middle of 2017, though it has lately given back some ground. The increase has made Canada less competitive from an economic standpoint, though the price of imported products and foreign vacations are easier to stomach. However, more recently, the Canadian dollar has given back a decent chunk of its gains. We think this trend could continue given declining government support for the Canadian economy (fiscal plus monetary), deteriorating competitiveness relative to the U.S. and potentially less help from the housing market in future years. Tack on the effect of U.S. tariffs and a softer loonie seems the more likely scenario for the next year. This would help to reclaim a bit of lost competitiveness, though imports will be dearer.
Related stories:
A chief economist's view of the current market
RBC GAM reopens short-term bond and mortgage fund