Latest COVID-19 restrictions bring debt-saddled small businesses to their knees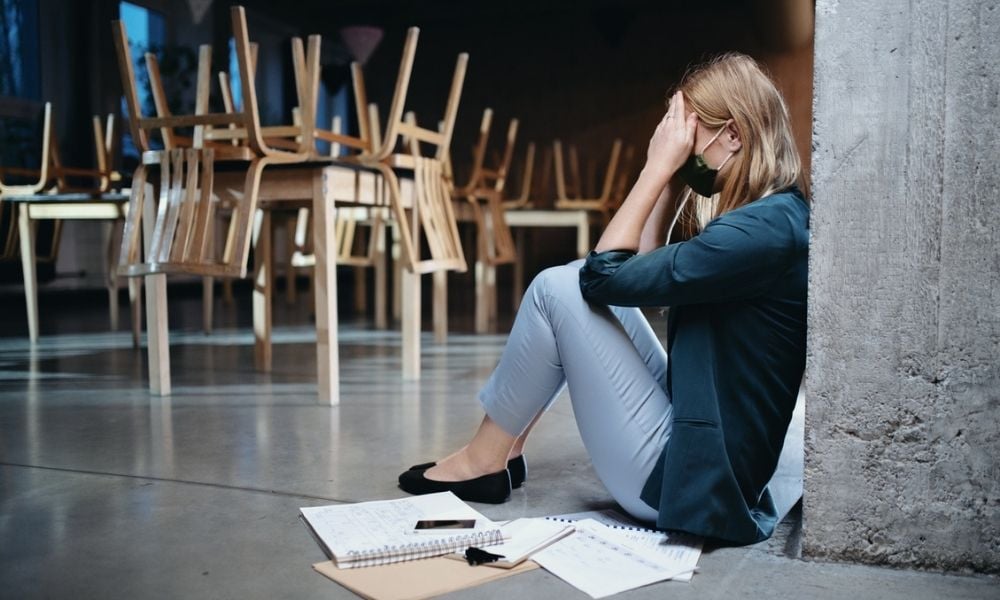 Two years of lockdowns to help flatten the curve is more than small businesses can still take, and for industries that have already been reeling from the effects of the COVID-19 pandemic, new restrictions are in no way the best start to the new year.
That's according to the Canadian Federation of Independent Business (CFIB), Canada's largest association of small- and medium-sized businesses, which issued a statement denouncing the latest round of business restrictions announced in Ontario.
In Toronto, gyms have been closed for 395 days since the pandemic began, while indoor dining has lost 408 days to closure. With only 35 percent at normal revenues, recovery has yet to start for most of Ontario's small business firms. On average, a small business in Ontario is neck-deep in an alarming $190,000 of COVID-19 debt, and 18.5 percent are on the verge of declaring bankruptcy.
From April 7 – a day before the start of the third lockdown – up until now, no provincial support and grant funding has been readily available to small businesses. There are, however, some property tax or energy rebate programs and tax payment deferrals as guaranteed by the government, though CFIB said they're nowhere near enough or and not immediately accessible. Leaving these industries strapped for much-needed assistance doesn't bode well for their financial liabilities.
Business owners are well-aware of how the Ontario government has extended lockdown periods and restrictions, shutting down businesses at a time when companies need to recoup months and months of lost revenues.
Repeating previous calls, CFIB called on the government to provide additional urgent provincial grant support directed towards assisting businesses affected by COVID-19-related restrictions and providing them a way to reopen.