Latest figures show independent businesses carrying nearly $170,000 in pandemic debt on average, $139 million in total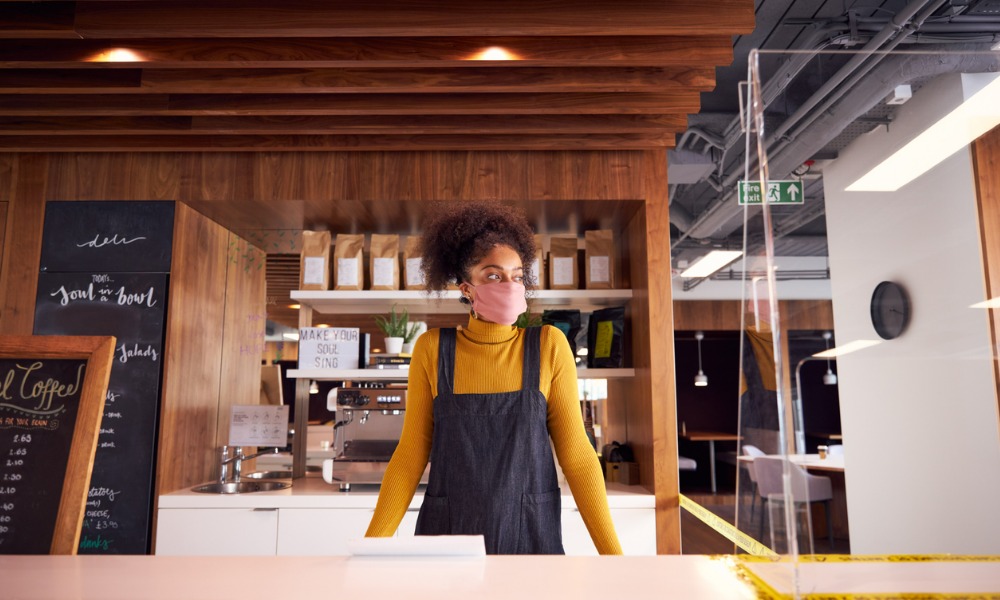 While proposals to adopt vaccine passport systems have been met with controversy, Quebec and Ontario are pushing forward on plans to implement them, recognizing the need to take drastic steps as new COVID variants threaten to spark a new pandemic wave.
As necessary as those programs may be, they're yet another burden for small-business owners who have already been hit hard by the COVID crisis.
In a new report, the Canadian Federation of Independent Business (CFIB) said business that have taken on COVID-related debt – which make up just over seven in 10 businesses in Canada – owe an average of $169,985. The total COVID-19-related debt, it estimated, amounts to $139 billion.
Among the businesses that took on debt to stay afloat, three quarters (76%) said they'll need more than a year to pay it all back. That increases to 87% for those in the hospitality sector, with most saying it'll take more than two years and one fourth concerned that they would not be able to pay it off at all.
CFIB found that nearly four in five (78%) Canadian businesses are relying on at least one federal, provincial, or other source of additional funds in order to cope with the pandemic impact. Nearly a third of businesses said they are drawing on credit cards, and the same number said they are dipping into their personal savings.
"When we look more closely at the data, we can see two very different narratives emerge between businesses that faced lockdowns and those that remained open," said Taylor Matchett, research analyst at CFIB and author of the report. "We have heard countless stories from members who have not been able to make a dent in repaying their debt."
The report draws its debt estimates from a CFIB survey conducted in May, which showed little change relative to debt figures it collected in February. While the average and total debt numbers could have changed since then, it's likely that things haven't improved.
In an email Wealth Professional, Matchett and Simon Gaudreault, CFIB's vice president of national research, cited several factors that could have influenced small-business debt levels since May. For example, while provincial economies have reopened for the most part, restrictions on capacity and social distancing are eating away at typically thin profit margins of sectors like hospitality, arts, and recreation.
CFIB's latest small-business dashboard indicators also continue to show a minority of businesses making normal sales. Meanwhile, significantly more businesses are reporting that they are fully open and staffed, which means they are paying full fixed costs and some semi-fixed costs related to staffing.
"In relation to staffing, there's also the phasing out of CEWS to keep in mind, so businesses will continue to have less support in this area month over month going forward," the email said. "Since May, some of the most indebted businesses could have gone out of business – this would cause the overall average debt per business to decrease, but not because of a positive change."
To help businesses avoid taking on more debt, CFIB has called on governments to adopt several measures including:
Taking on provincial "stay open" strategies that make avoiding future lockdowns and business closures a top priority;
Maintain support programs and subsidies until the whole economy is able to reopen, including a reopening of international borders and the ability for all small businesses to serve customers in person;
Extend repayment of the Canada Emergency Business Account (CEBA) loan to December 31, 2024; and
Provide additional rounds of funding through provincial grant programs.
"With a federal election on the horizon, this is a pivotal moment for all parties to show their commitment to small business priorities," said Corinne Pohlmann, senior vice-president of National Affairs at CFIB.