Polls reveal gift shoppers' spending plans holding up against pandemic's strains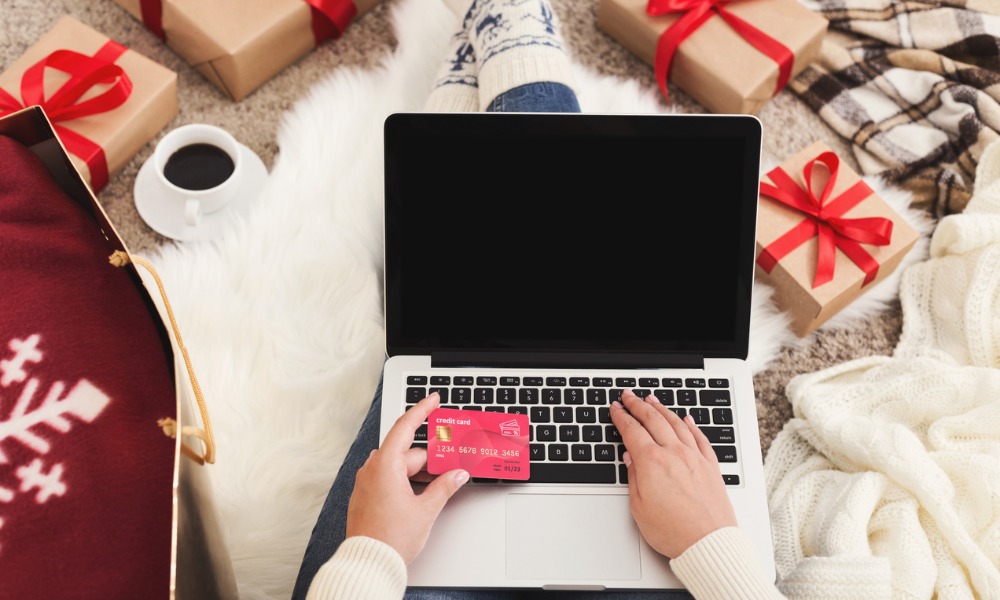 The upcoming holiday season promises to be different as the constraints of the pandemic impact how Canadians shop for gifts. How much they spend, however, is another question altogether.
In the latest edition of its annual Holiday Spending Study, Chartered Professional Accountants of Canada (CPA Canada) confirmed that 37% of respondents still have money aside for gifts in 2020, compared to 39% reported in 2019.
Among the holiday gift shoppers surveyed, 29% said they plan to spend less this year because of the pandemic. But the average amount Canadians said they plan to spend on gifts this year was $588, slightly higher than the $583 from last year's study.
The continuity of events since March has led to an acceleration of a years-long trend toward online shopping, CPA Canada found.
"Last year, 45 per cent of shoppers planned to do the majority of their holiday shopping at bricks and mortar stores," said Doretta Thompson, CPA Canada's Financial Literacy Leade. "When we were conducting this survey in October, only 30 per cent planned to do the majority of their holiday gift shopping in-store and, given the deteriorating pandemic situation in many parts of the country, that number may now be optimistic for in-person shopping."
The survey also found that one in three respondents plan to do most of their holiday gift shopping online this year, compared to less than one in five previously. People's appetite for sales hasn't been dampened that much, as 58% of Canadians said they aimed to shop during major sale days such as Black Friday, Cyber Monday, and Boxing Day; last year, 63% said they'd do the same.
All in all, 78% of respondents expected that they'll be able to keep to their holiday gift budget this holiday season.
Another poll from Equifax showed roughly the same robustness of gift-giving spirit.
Among those surveyed, 58% said they'll spend approximately the same amount as last year, and 4% said they'll spend more. Only a third (33%) said they'll spend less.
Two thirds of the respondents to Equifax (65%) said they're likely to shop online this season, and around half (48%) said COVID-19 has influenced their holiday shopping plans.
This gift-giving season is also likely to be followed by a holiday-spending hangover for some, including 33% who said it will take them at least a month to catch up on paying for holiday purchases and 19% who said they go through bouts of buyer's remorse after receiving their credit card bill.
"On the bright side it looks like most people still plan on buying presents, even if they're staying away from extended family to protect them this holiday season," said Rebecca Oakes, Equifax Canada's AVP of Advanced Analytics. "However, it's important to take stock of your finances and prepare a realistic budget to avoid any unpleasant bills in the New Year."