More working Canadians living from paycheque to paycheque as unsettling financial trends gain momentum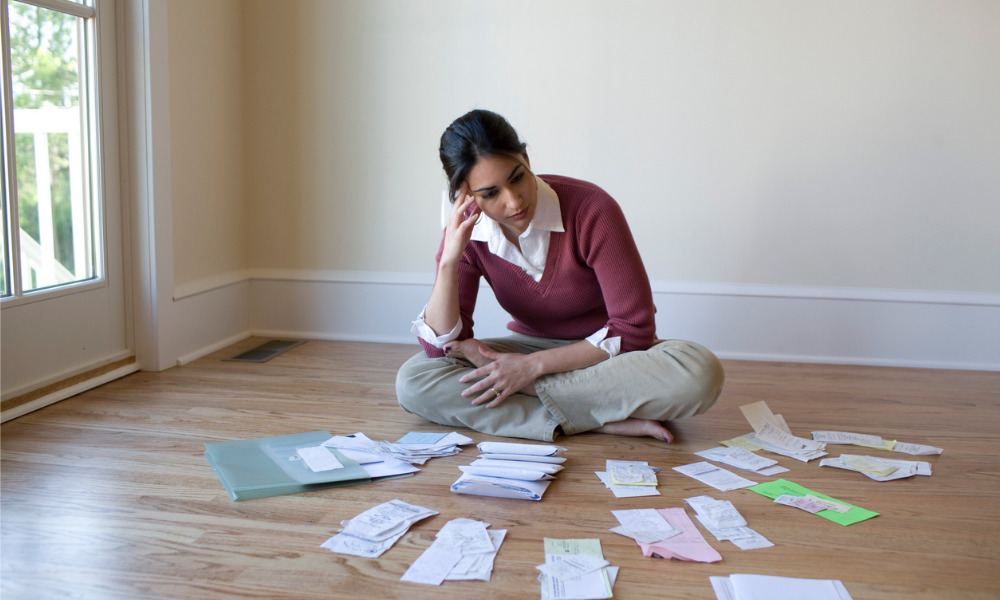 Working Canadians are feeling the first drops of what could be an impending storm of financial stress, according to a new study.
Due to lockdowns caused by the pandemic and the need to work from home, many people who were lucky enough to keep their jobs were able to save more and spend less.
But new research from the National Payroll Institute shows that those gains are quickly eroding, especially for those who have not developed sound financial habits, as a result of rising interest rates, inflation, offices that have now reopened, and expenditures rising.
The Financial Wellness Lab of Canada (the Lab) and the National Payroll Institute's annual survey of working Canadians were combined for this study, which reveals a sharp decline in financial wellbeing over the previous year.
In fact, compared to last year, the number of people living paycheck to paycheck has increased by 26%.
Read more: 53% of Canadians live a paycheque-to-paycheque reality
The Lab's scientific analysis of survey respondents' clusters revealed that Canadians typically fall into one of three clusters, including financially comfortable, coping, or stressed, and it also revealed several indications that the condition of our financial health is deteriorating.
The analysis of data from 2022 revealed a migration from the comfortable cluster (-10%) into the coping (+8%) and stressed (+2%) clusters, as the comfortable cluster was significantly larger in 2021 (46%).
"Savings and spending habits, along with reliance on debt, have consistently determined the cluster an individual belongs to, and each one is moving in the wrong direction. With rising interest rates and persistent inflation still an issue, it's likely that this trend will continue," explains Peter Tzanetakis, President of the National Payroll Institute.
In addition, the cluster analysis revealed a now-larger gap between the stressed and coping clusters, indicating a greater degree of distress among those who are facing the greatest financial hardship.
The survey's most recent findings show that 11% of employed Canadians spend more than their net pay.
More so than a year ago, Canadian workers are saving less now. In fact, the percentage of workers who saved just 1 to 5 percent of their income rose to 34% (from 27%).
The level of debt increased significantly as of 2022 as well. The percentage of people who reported having more debt rose across all groups, from 17% to 27%.
Read more: Millions of Canadians could default on debts warns TransUnion
The vast majority (85%) of working Canadians, many of whom had never experienced either factor before, stated that inflation and rising cost of living were their top economic worries.
In 2022, 18% of respondents admitted to using debt to pay for necessities like clothing, food, or housing. This proportion is 61 percent among those who are struggling financially.
"Many Canadians feel stretched thin and that the ability to change their financial position remains out of their control," says Matt Davidson, Dean of Science at Western University and Director of the Financial Wellness Lab of Canada. "The research, however, demonstrates that moving to a state of improved financial well-being is not only possible, but also probable if you undertake certain measures that can secure your individual financial position."