Latest consumer debt index finds younger Canadians hardest hit with sharpest drop in available funds at month's end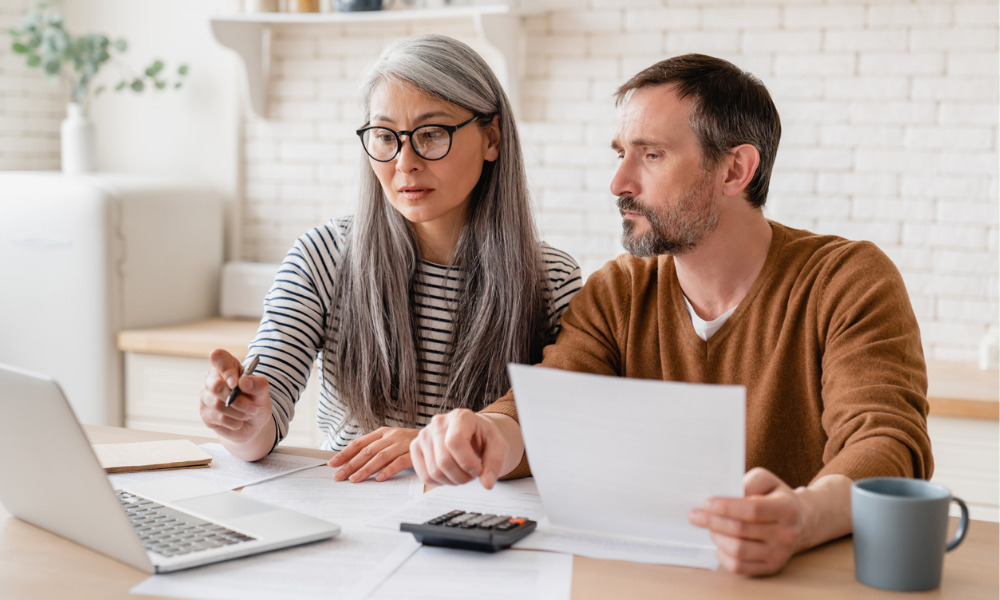 The continuous interest rate increases and persistent inflation that have defined 2022 have turned from a potential risk to a clear and present danger to Canadians' personal finances.
More Canadians say that as the cost of living continues to rise, it is becoming more difficult to afford basic necessities, according to the most recent wave of the quarterly MNP Consumer Debt Index survey conducted by Ipsos.
Significantly more people say it is getting more difficult to pay for transportation (45%, +9pts), housing (37%, +2pts), clothing or other household necessities (45%, +5pts), save money (49%, +5pts), and feed themselves and their families (52%, +5pts) compared to December 2021.
Read more: Relentless inflation surge raises affordability alarms, finds poll
Grant Bazian, president of MNP LTD., the country's largest insolvency firm, said: "Canadians are putting more of their paychecks towards basic necessities. That is leaving less of a financial buffer to manage the impacts of current and potential future interest rate hikes."
The average Canadian has less disposable income overall as they spend more on necessities of life, even though fewer Canadians are closer to financial collapse than they were last quarter (46%, -6pts), which means they're $200 away or less from not being able to meet all of their financial obligations at the end of the month.
The average Canadian's monthly surplus fell by $37 from the previous quarter to $654.
Younger Canadians are particularly hard hit; those in this age group saw the biggest decline in their average month-end finances, which fell by $273 to $606.
"We are seeing a modest improvement in the number of Canadians who are at risk of insolvency since last quarter, however, it is important to note that nearly half of Canadians are still just $200 away from not being able to cover their bills and debt obligations. With less room in their budgets, any future increases to interest rates or the prices of everyday items could push individuals closer to insolvency," said Bazian.
He added that younger Canadians are feeling the squeeze of inflation more than the rest, making them more vulnerable to economic changes.
Read more: Younger Canadians are concerned about rising living costs
Renters and households with lower incomes may also be more financially exposed to the effects of rising interest rates and cost of living. Renters are significantly more likely than homeowners to be worried about how rising interest rates will affect their financial situation (34% of renters vs. 29% of owners).
Renters are much more likely to be worried about their ability to pay back their debts (63% of renters vs. 48% of owners); the chances that rising interest rates will put them in financial trouble (59% of renters vs. 41% of owners); or the idea that they may file for bankruptcy (45% of renters vs. 27% of owners).
Bazian advises families to examine their spending plans more carefully and determine whether they would be able to pay all of their debts and expenses if the price of their essentials and debts continued to rise.
Since the previous quarter, the percentage of Canadians (55%) who say they are more worried about their ability to pay off debts as interest rates rise has remained largely stable (-1pt).
Half of respondents – a proportion that remains unchanged from the previous quarter – claim that they will have financial difficulties if interest rates rise much further.