An independent report of OBSI finds the banking ombudsman unable to enforce own compensation recommendations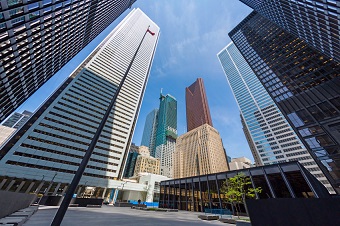 The Ombudsman for Banking Services and Investments has come under fire in an independent report for its inability to enforce its own compensation recommendations.
The 84-page report compiled by Deborah Battell, former New Zealand Ombudsman, calls for greater autonomy for OBSI, as one in five compensation cases fall short – or are publicly refused to be paid altogether.
"Publicizing refusals has served to reinforce OBSI's limitations and undermine public confidence in both the resolution system and the investment market," the report states. "This is a shame as OBSI has been effective for 82 per cent of complainants who have been assessed as requiring compensation."
Ken Kivenko, chair of the SIPA Advisory Committee at the Small Investor Protection Association, says the report highlights how far behind the global standard Canada has fallen. "Well I think this is to align us with the rest of the world," he says. "For instance, New Zealand and Australia have had this for years - so all we're doing is catching up."
He adds that access to an effective ombudsman is crucial for investors – and particularly seniors – as Canada's legal system is ill-equipped to handle smaller individual claims.
"Without this ability, with the legal system in Canada, some would say you need a $200,000 - $500,000 case to even bother going to court," says Kivenko, "So if you don't have another vehicle, like an ombudsman, you're basically stuck."
The report's findings were presented to the OBSI's board of directors as well as the Joint Regulators Committee, which includes representatives from the Canadian Securities Administrators (CSA), the
Investment Industry Regulatory Organization of Canada
, and the
Mutual Fund Dealers Association
of Canada.
"She's written it in such a way that if the Canadian securities administrators of the industry don't do it, they would have to show cause," says Kivenko. "They'd really have to explain why we'd want to be less than the rest of the world, and why Canadians don't need or deserve a better independent dispute handlings system."
The report's key conclusions include:
OBSI meets the requirements of the Memorandum of Understanding with the CSA and has performed well within its current mandate: its decisions are fair and consistent with those made internationally; and with its loss calculation tools, its ability to determine fair amounts of compensation is world leading.
OBSI has made exceptional progress since the previous independent review – the main improvements have been in governance, obtaining regulators' confidence to expand its mandate, and eliminating the backlog of complaints.
OBSI is unlike other comparable international financial sector ombudsmen in that it does not have the authority to bind firms to comply with its compensation recommendations. This drives its operating model and prevents it from fulfilling the fundamental role of an ombudsman, securing redress for all consumers who have been wronged.
OBSI should be enabled to secure redress for consumers.
OBSI should adopt a strategic approach to ombudsmanship, incentivizing staff to use the intelligence gained from cases to help avoid and reduce the incidence of complaints.
RELATED LINKS:
Ombudsman welcomes four new directors
OBSI move changes little