But portfolio manager warns that pot investors can't get lazy and think every U.S. MSO is a home run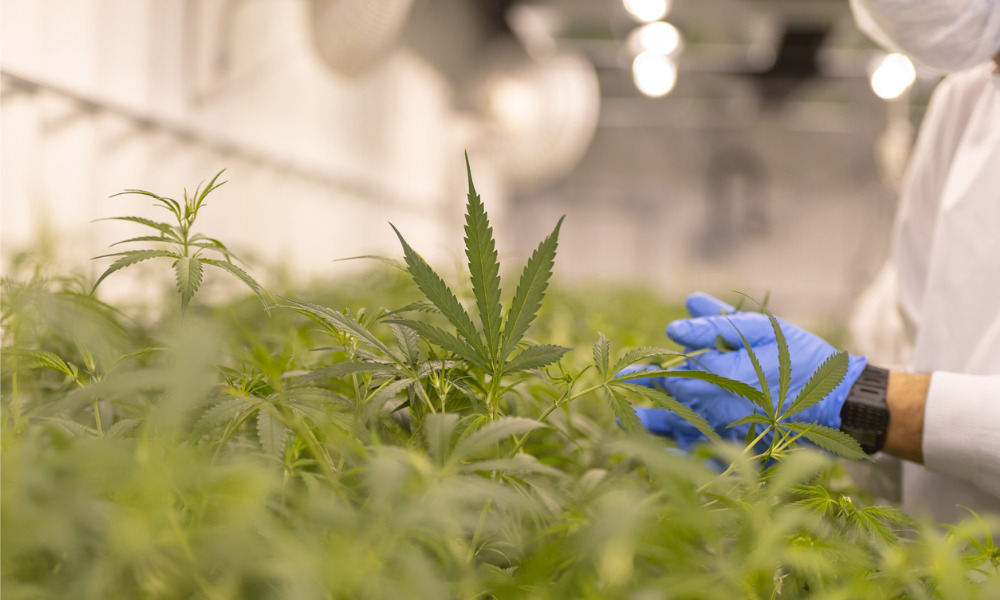 The best-case scenario for the marijuana industry is not priced in yet but investors can't get lazy and think all participants will be a home run.
That's the view of Nawan Butt, portfolio manager of the Purpose Marijuana Opportunities Fund (NEO: MJJ), who believes that the political "blue wave" means "green acceleration" for the cannabis sector south of the border.
After a strong breakout in November, U.S. cannabis stocks consolidated their strength in December as investors priced in an improved outlook under a Democratic House and presidency. Canadian names, on the other hand, reversed the strong squeeze of November and were down sharply for the month.
Butt added that the valuation gap which exists between the two jurisdictions has become more notable over the past year. He and Purpose colleagues have pondered when this gap would subside and now appears the time. "With the surprise turning of the U.S. Senate in a late-formed 'blue wave' in early January, we see this as a near-inevitability of Biden's presidency. The market was quick to grasp on to this fact and in January, cannabis names continue to level up, slowly but surely."
Butt explained that he analyses U.S. cannabis companies via EBITDA rather than earnings because they are subject to the 280e tax disadvantage, a law that says cannabis firms, of any company involved in federally illegal businesses cannot write off their expenses against revenues, meaning they have a higher amount of taxes that they're paying relative to comparative industries.
Moving forward, with a cannabis-friendly administration in power, legalization momentum at state and federal level, and more institutions investing in the sector, Butt believes 20 or 30 times EBITDA is a reasonable projection, giving the current tax disadvantage, with growth rates anywhere between 20% and 40%.
Butt said: "The reason we think there's a very strong base is that when we take a look at the $1.5 billion in capital that has been raised over the first 15 days of the year, a lot of that is starting to come from institutions, rather than just retail, which has historically supported U.S. MSOs.
"For example, with two recent raises, one was TerrAscend, where they raised about $225 million Canadian. They claimed on their PR that 80% of that was raised with four institutions alone. Cresco Labs raised $125 million and they claimed all 100% of that capital was funded by seven U.S. institutions.
"When we see large swathes of capital come in from institutions, we feel safer about downside protection, as we know there is an institutional buyer on the downside. Prices are well supported at current multiples."
Insitutional movement is a clear sign that decriminalization on the federal side is now seen as inevitable and that they view U.S. MSOs as a new investment vehicle with clear upside. It means there is still scope for investors who fear they may have missed the moment, Butt said.
And while Canadian LPs have done well in building out distribution and "cleaning up bottlenecks", they present significant growth but not exponential growth.
Butt said: "When we start taking a look at the U.S., there is a long-term growth opportunity here, which is very controlled in the manner that it is growing. Unlike Canada, where a vast amount of capital was thrown at the industry, [the U.S.] industry is growing at a more sustainable rate, where capital is being very carefully allocated and licenses are being very carefully crafted.
"It looks like a very different market from how Canada looked three years ago. But at the same time, there is a structural growth and with additional jurisdictions coming online, the total market is growing very, very quickly."
He added: "By no chance is the best-case scenario priced in so far. And one of the key reasons behind that is that swathes of investors looking at the space are not even allowed to hold Cannabis stocks yet. That's because the U.S. custodians will not entertain U.S. MSOs in the portfolios of these large institutions. There is a quite a bit of upside related to flows that is still to come into the space."
Despite this plethora of good news for the industry as a whole, Butt warned that this rising tide may not lift all boats. Given the immaturity of the sector, not all constituents will thrive. With this in mind, he told WP that active management is vital when it comes to companies that don't have long histories and can have issues with transparency.
He said: "Putting up a picture of a successful cannabis company is different than actually performing and getting results. One of the problems that the Canadian LPs perpetuated was creating an image rather than providing results.
"If you look at the large Canadian LPs, hardly any of them are profitable right now. Aphria is the only big LP that has done a good job at being profitable. But all the other ones are still eating up cash like anything."
He added: "You really need active management to be able to pick the winners from the losers because even though it seems like everybody might be a winner at this point, the Canadian experiment has shown us that losers are very much possible in this space.
"We think in the U.S. that it's very similar; there will be winners and losers, there will be those that get taken over and those that do the takeovers, those that provide long-term benefits, those that are cheaper versus more expensive, and those that have better institutional backing versus retail backing."