Ontario's new licence structure will increase the number of stores, but what does that mean for flagging pot equities?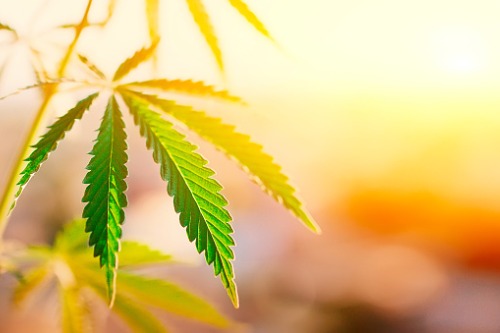 Ontario's recent decision to move to an open licensing model for its marijuana retailers is a positive move for pot equities, but not one that will send them back to the euphoric heights of six months ago, according to one leading cannabis analyst.
Nawan Butt, the associate portfolio manager for Purpose's Marijuana Opportunities Fund, thinks that the move will remove the largest roadblock to the marijuana industry's growth in Canada: retail availability in the largest province. At the same time, he thinks this is a move that markets saw coming and one that won't fundamentally change the picture for Canadian pot equities. Those looking for bigger growth numbers should look offshore, especially in the US, where Butt sees momentum changing in a big way.
"The big problem with Canadian licensed producers (LPs) right now is that they have too much product and too little market," Butt told WP.
"If you take a look at how much we are producing versus how much we are consuming, there's a major imbalance. This will help correct that imbalance although it's not as aggressive as some in the market might have expected to be still a very good positive move, and helping Canadians moved towards getting better access to legal cannabis."
Butt cites a recent StatsCan paper that showed Ontario to be the worst-serviced province by legal cannabis channels. Ontario's old, limited, system where licences were given out by lottery was widely criticized. Butt thinks Ontario became a "whipping boy" for markets disappointed with the production-consumption imbalance in the province.
Under the new system, the Alcohol and Gaming Commission of Ontario (AGCO) will award roughly 20 new licences per month, with no cap on the total number in the province. They'll be given out on a first-come, first-served basis, akin to Alberta's system
"I think it's a marginal improvement," Butt said. "I don't think it's a structural shift that would absolutely change everything."
Butt is looking south instead of focusing on news from Ontario. Purpose's Marijuana Opportunities Fund is betting on US marijuana equities based on new recreational cannabis programs rolling out in Illinois and Michigan, as well as potential legalization by ballot issue in Florida, New Jersey, and Pennsylvania. He thinks that US companies are still trading at a discount to Canadian LPs because of continued federal illegality and lack of access to capital markets.
"We've been taking a look at growth in Canada being limited by Ontario," Butt said. "Now that that is over. Where does the next chapter of growth come from? It's very important to start taking a look internationally, especially at those geographies where momentum is rapidly changing. We think the US is really the next avenue of growth."