PwC cites 'issues of concern' with private lender's largest loan client, including management and legal counsel departures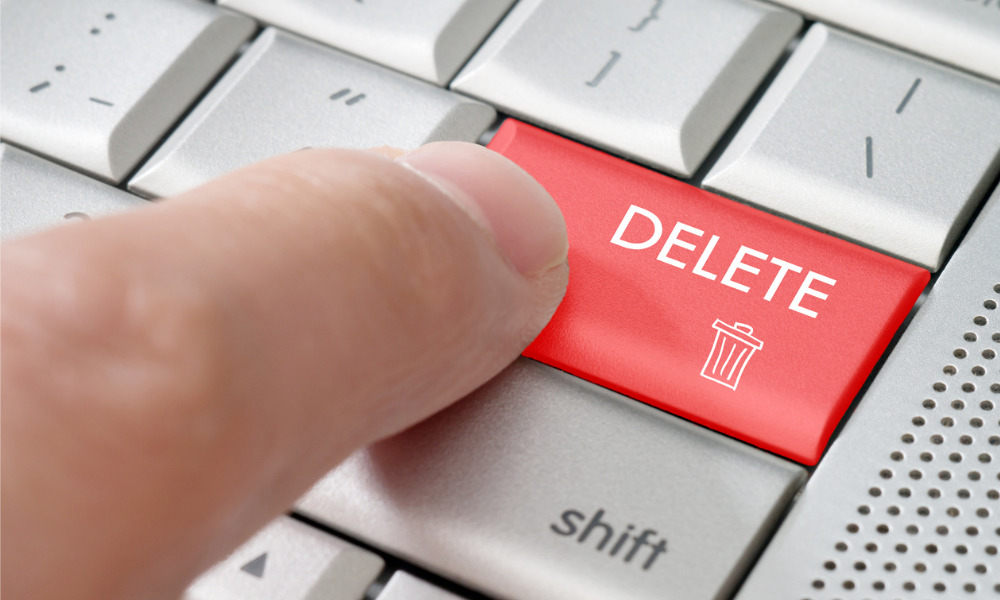 The case of Bridging Finance, the Toronto-based private lender that was put into receivership amidst an investigation by the Ontario Securities Commission (OSC), has taken another turn.
In a June 9 filing, PwC, which was appointed to take over the operations of the Canadian investment manager after the OSC discovered questionable transactions and movement of funds, said that "a significant number" of emails appear to have been deliberately purged from Bridging's email platform.
As reported by BNN Bloomberg, PwC said that an unidentified employee came forward with claims that "on more than one occasion" beginning last year, then-CEO David Sharpe and another senior executive handed down instructions to delete emails based on certain search terms.
A service ticket submitted to an I.T. firm dated October 6, 2020 contained a request for "all records of emails" to be deleted based on specific queries. Based on logs reviewed by PwC, that led to the deletion of 34,200 emails.
PwC also flagged "a number of issues of concern" with respect to the Alaska-Alberta Railway Development Corp. (AARDC), the firm to which Bridging Finance had the biggest loan exposure. As of March 31, Bridging had reportedly lent out $316.6 million to AARDC. PwC said it has demanded that AARDC repay $207.8 million of its loan outstanding.
The OSC has alleged that Sharpe received $20 million in payments from Sean McCoshen, the sole shareholder of AARDC. PwC said its legal counsel had attempted to set up a conversation with McCoshen about the role of some numbered companies under his control, but McCoshen's counsel said he could not respond "due to medical circumstances."
PwC also claimed that late last month, it was informed of the resignation of AARDC's legal counsel, along with some of its management team. The court-appointed receiver told unitholders that its forensics team is endeavouring to recover the deleted emails.
In a statement Thursday, Melissa MacKewn, the lawyer representing Sharpe, panned PwC's report. As reported by the Financial Post, MacKewn said the report's references to AARDC effectively maligned a key loan to a railway project and, by extension, threatened to "significantly [erode] the value" of important assets for investors in Bridging Finance funds.
"[T]he A2A railway is a critically important infrastructure project to the Indigenous people and Canada more broadly, and, unless handled strategically, this receivership imperils its completion," she said, maintaining that neither the OSC nor PwC appreciates "the importance of this project to Canada's Indigenous people.
"BFI is a valuable business and we understand that there are multiple parties interested in purchasing its assets and operations," she said, suggesting that an orderly transition to a new manager would be the best course of action to protect the value of the loan portfolios.