'Women need to shape what they want the future of wealth management to look like'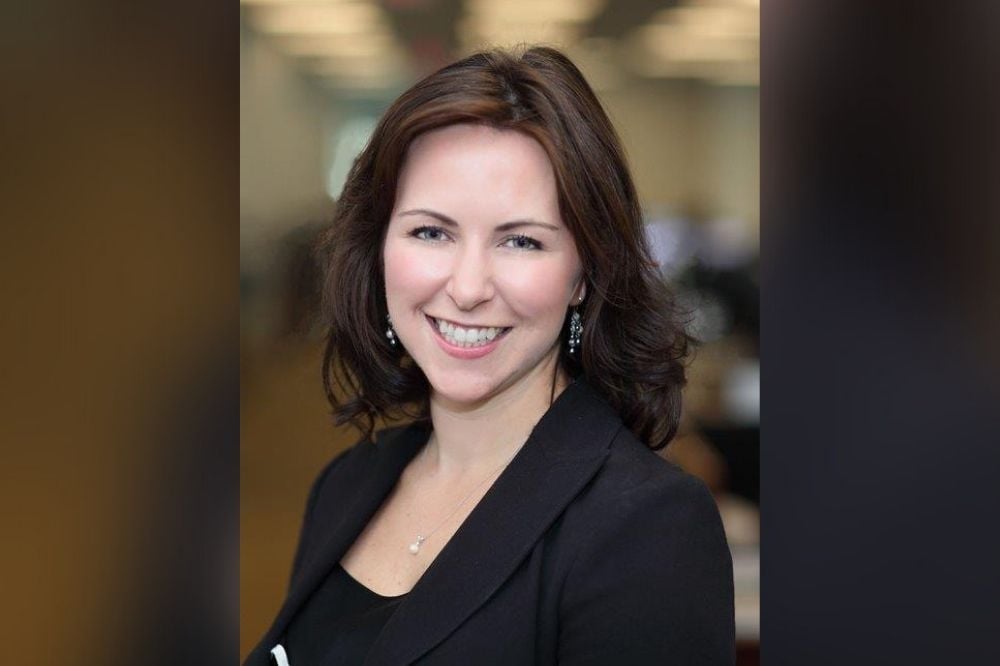 Stephanie Wolfe of Toronto has a passion for empowering women in wealth management, and now she has the perfect job to do it. She's the new strategic advisor for BMO Private Wealth's Women's Segment.
"My passion for empowering women and investing is part of my DNA," she told Wealth Professional. So, she spends her days as a strategic advisor supporting strategies to improve gender diversity at BMO. But, she also runs Wolfe Collective Wealth Inc. to coach women in how to manage their wealth and invest with confidence.
Wolfe will discuss finding your leadership style at the online Women in Wealth Conference on Dec. 7, sponsored by Edward Jones. You can register for it here.
Before BMO hired her, Wolfe spent four years at BlackRock, the world's largest asset manager, where she was the campaign and advertising director before becoming its head of Canadian marketing. She's also become an accredited financial counsellor and speaks wherever she can. In 2017, she won the Women in Capital Markets executive coaching award, and she now is also co-head of marketing and communications for Women in ETFs.
Over the years, Wolfe had become concerned that only 17% of financial advisors are women and many women are not only not managing their money, they're not investing it, either.
"What is the future going to look like for women? They will not be equal until they're financially equal," she said.
"The financial service industry was built by men for men, and women really need to start to shape what they want the future of wealth management to look like, and that's really where my passion is."
That's why she started her business two years ago. It's also why she accepted BMO's offer when it approached her. She noted it was a good fit with her experience, but BMO was very clear on how it wanted to drive the industry forward as it relates to women in wealth.
"I got really excited because it had the same values that I did and it wanted to do what I was already doing, but on a much larger scale. So, the impact that I could make would be much more significant," said Wolfe. "I could touch more people and make more change happen – and I had learned so much running my business that I was completely on board, so we created this role."
Wolfe's BMO job, which she began in August, has a three-part mandate. She helps the wealth professionals in BMO Private Wealth understand what women are seeking in wealth management, so they can prospect and retain female clients. She supports the recruitment of women into professional positions there and the women investment professionals who are already there, which includes holding networking events and building their profile.
"It's something I'm super passionate about, but it's just elevating women who are already in Private Wealth and building their careers from there," she said. "BMO's making a significant stake in it, so I'm excited about this role."
While she's seen a lot of women paving the way, and making change happen, in the industry, she knows there's still a lot to be done. She doesn't expect it to be easy, and she knows that it will take some time.
"I don't think this is something that can be fixed overnight. I think it's cultural. I think it's societal. I think there's been so much recognition within the industry, but I haven't seen any significant change," she said. "So, I think that's what's exciting about the direction that I'm going is that there's been a lot of progress within BMO. I think its senior leadership is committed to seeing this happen. It recognizes the direction it needs to go, and its 100% all in."
Wolfe is still working through exactly what needs to be done, but knows it involves having a deeper understanding of women's lifestyle, goals, approach to money, and retirement needs – and assisting that change excites her.
"I want women to have the incredible opportunities that I've had. I love what I do, and I really want to share that with other women and bring them aboard because I'm really concerned some women are going to be left behind.
"I'm a connector. I love to connect people and bring them together," said Wolfe, "and I just think that the more you give, the more that you get. So, I'm excited about this opportunity because I want to give back, and this is something that I'm really passionate about."