The bank's asset management arm's been busy this week introducing four new ETFs and five new mutual funds. Meant to fill customer needs, WP went to the source to find out more.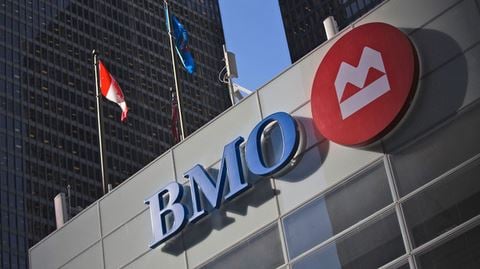 Intended to complement existing products, BMOs four new ETFs can also be used as core holdings for investors looking for something a little less vanilla. The additions bring the total number of ETFs in BMOs lineup to 62.
Speaking with Chris McHaney Thursday morning, a Vice President and Portfolio Manager at
BMO Global Asset Management
, WP was able to get the lowdown on its
newly-launched
funds.
Here's what we learned.
1) BMOs added two ETFs based on MSCIs Quality Indexes –
BMO MSCI All Country World High Quality Index ETF (ZGQ)
and
BMO MSCI USA High Quality Index ETF (ZUQ)
– to its existing
BMO MSCI Europe High Quality Hedged to CAD Index ETF (ZEQ)
.
Together, the three ETFs provide investors with a global equity portfolio that can stand on its own or in conjunction with some of its existing funds. The index methodology emphasizes high return on equity, stable earnings growth and low leverage, hence the use of "quality" in its name. Interestingly, the ZGQ is the first ETF in Canada that invests directly in both developed and emerging markets making it truly a unique offering.
2) The
BMO International Dividend ETF (ZDI)
brings the number of dividend offerings from the company to five providing investors an income-oriented global portfolio with less volatility.
3) A fixed-income fund –
BMO Equity Linked Corporate Bond ETF (ZEL)
– that in addition to investing in corporate bonds uses the coupon income generated to buy call options providing investors with potential equity gains as well. It's the first of its kind in the world.
4) The three equity funds utilize smart-beta investment strategies to generate returns in excess of the traditional benchmarks while also providing solution-oriented investment management.
5) Introduced
five new mutual funds
that address the needs of investors interested in growth and income. BMO aims to provide customers with additional options, whether it's mutual funds or ETFs.
Introducing a total of nine new funds this week, BMO is clearly getting ready for whatever competitive environment CRM2 brings.