Credit losses cause net incomes to drop at two of Canada's largest banks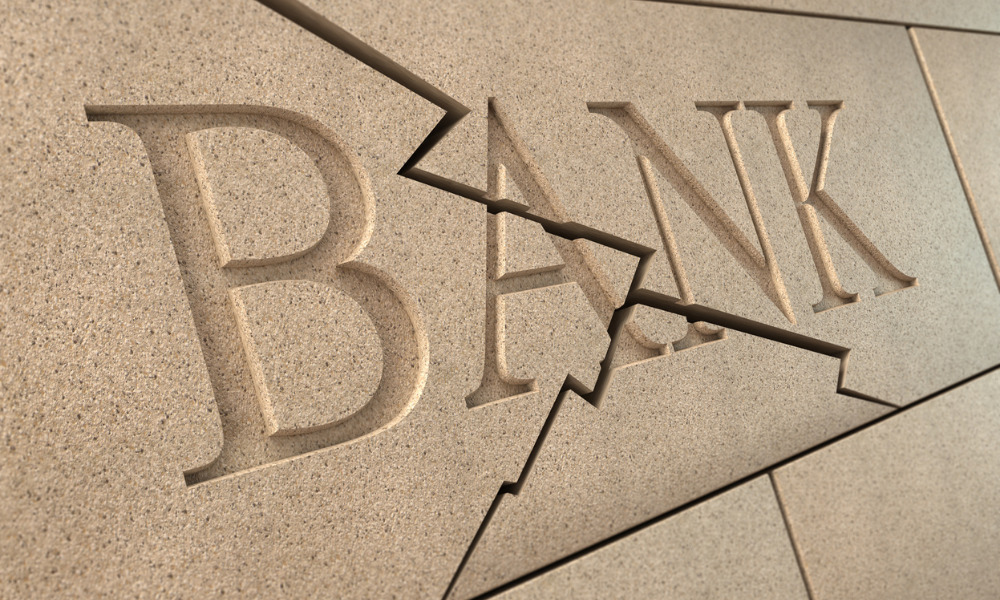 Profits at two of Canada's Big Six banks started to decline in the third quarter as they set aside increasing amounts of cash for bad loans in the face of a gloomier economic outlook.
A combination of increased credit loss provisions and a failing capital markets business caused Royal Bank of Canada's net income to drop to $3.58 billion, reported the Financial Post. Due to similar credit loss-related factors, National Bank of Canada's net income fell 2% from the prior year to $826 million.
In the three months that ended on July 31, RBC's adjusted earnings per share decreased to $2.55, falling short of the $2.67 per share average analyst projection.
RBC CEO Dave McKay said that while lending volume increased by double digits in both Canada and the US, market volatility had a negative impact on the bank's capital markets, causing a 58% year-over-year decline in net income to $479 million.
"Our market-sensitive businesses reported a challenging set of results against the backdrop of one of the toughest environments for financial markets," McKay said during a conference call on Wednesday morning.
The bank said its decision to increase provisions on poorly performing loans this year led to a 4% year-on-year fall in the personal and commercial banking segment's net income to $2.02 billion.
Analysts anticipate that more banks will set aside reserves given the less certain economic climate as RBC joins Bank of Nova Scotia in taking a conservative stance with credit-loss provisions.
Responding RBC's earnings, Scott Chan, an analyst at Canaccord Genuity Group Inc., offered a tempered take. He pointed to challenging market conditions, loan underwriting markdowns, and a challenged capital markets business. At the same time, he highlighted stronger-than-expected trends in its core personal and commercial banking businesses.
Adjusted diluted earnings for National Bank in the same period came in at $2.35 per share, broadly in line with analyst projections of $2.34 per share. The results were less affected by larger provisions for credit losses due to growth across all of its core business areas.
"We released strong third-quarter results with pre-tax, pre-provision earnings up nine per cent driven by double-digit growth across all business segments," Laurent Ferreira, National Bank's chief executive, said during a press conference following the results.
"We continue to operate in an uncertain and complex environment dominated by elevated inflation, rising interest rates and heightened geopolitical risks."