Evidence shows ex-advisor forged client's signature as he transferred to new firm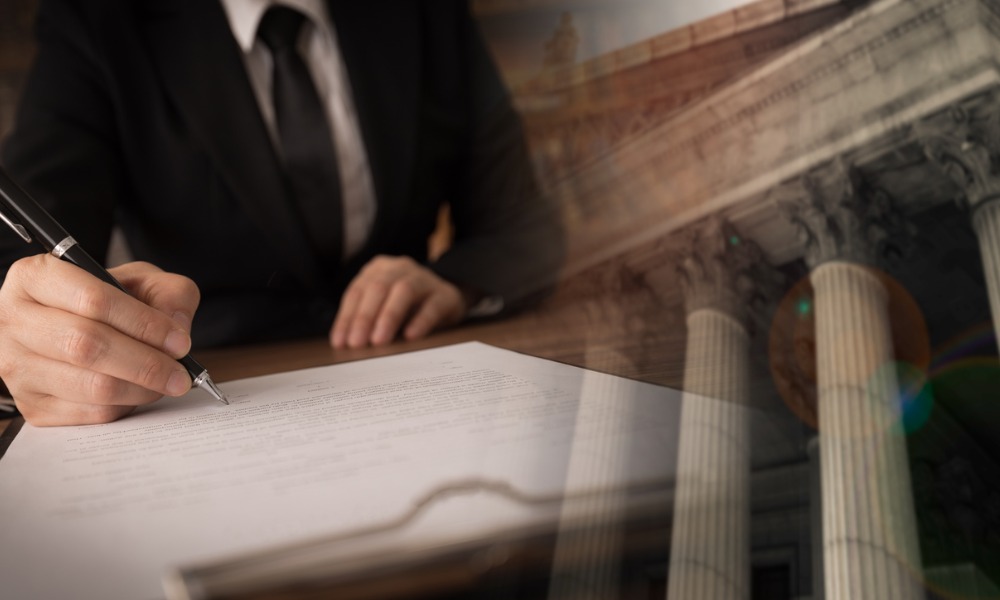 The BC Supreme Court has ruled against a former investment advisor who claimed he was unfairly dismissed for forging a client's signature.
According to a decision dated April 17, 2020, Mo Movassaghi was fired from Harbourfront Wealth Management after a client complained that he had forged her signature to transfer her assets from an account at his former firm.
Testifying in court, the client, Dr. Ogilvie, said that she had no intention to keep her business with Movassaghi at Harbourfront, but felt pressure she was pressuring her to stay with him. She was also a tenant at a condominium he owned at the time, which she said added to her discomfort.
In the course of discussions via email and phone, Ogilvie asked for more details to clarify what a move to Harbourfront would entail, and told Movassaghi that she would be transferring to another condominium. She said she did not want to clarify her intention to terminate their relationship until she had a "black and white reason" to do so and they had a chance for a face-to-face meeting.
In one email Ogilvie sent to his associate, Kindle Blythe, she indicated she would be "happy to sign" documents and had attached a copy of her driver's license. While she agreed that the email was misleading, she said she had only wanted Movassaghi to leave her alone as she was about to go on a month-long trip out of the country. She did not intend to sign any documents, and her email did not give anyone permission to sign for her.
The day before Ogilvie was set to return, Movassaghi forged her signature on several forms to liquidate her accounts at his former firm, and transfer them to Harbourfront. He testified that he needed to liquidate her investments quickly as she was invested in a precious-metals mutual fund that was losing value, and she had told him that she would need half her money to purchase property.
Nearly three weeks passed before Ogilvie found out that her investments had been transferred to Harbourfront. After more than a week spent determining that her signature must have been forged, she sent a complaint email to Harbourfront and looped in several regulators.
The firm launched an internal investigation, during which Movassaghi admitted the forgery. He was terminated on September 2, 2016.
Though Movassaghi argued that the termination was excessive as he was acting in Ogilvie's interests, the BC Supreme Court sided with Harbourfront.
"Cornerstones of [the financial services industry] are trust and acting with a client's consent," the court said. "Forging a client's signature is fundamentally inconsistent with both of those."