An IIROC penalty panel must now consider what punishment an advisor faces for forging a client's signature – despite getting approval at a later date.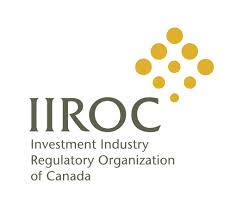 It now falls to an IIROC panel to decide what punishment an advisor faces for forging a client's signature – only to later win that signoff.

"Our Hearing Panel reached the conclusion that there is clear and convincing proof that on Feb. 23, Steve Duchaine (the respondent) forged his client's signature on an application form for a retirement savings plan," read the IIROC findings, also announcing the penalty hearing later this month.

"The form was refused for this reason by Duchaine's assistant. The next day, after the branch manager had reprimanded Duchaine, the latter apparently telephoned his clients, that day or the next, to ask him to come in to sign the aforesaid form, which is moreover confirmed by the witness."

That necessary signature was won, and Duchaine denies the forgery but entered a guilty plea on another four charges. The findings from an IIROC investigation also found that the advisor misrepresented his clients by recommending and purchasing securities that were unsuitable. Duchaine also conceded to having substituted bonds for the purpose of generating excessive commissions.

The breaches took place between March 2010 and February 2011. Duchaine's assistant worked at the Québec City branch of Laurentian Bank Securities (LBS).

Still, debate is brewing about whether or not winning a client's signature after signing on their behalf ... should mitigate any punishment an advisor faces for the breach. The punishment panel is likely to consider statements from his co-workers, which counters his claims of innocent on the forgery allegations.

"The Hearing Panel has the testimony of two individuals with no interest in the outcome of the proceeding, nor any reason to hold a grudge against the Respondent. They state that they reproached the latter for forging his client's signature," the report said. "On the other hand, the Respondent, whose interest in the outcome of the proceedings is evident, offers no reasonable explanation for his failure to protest when his assistant rejected the form and when his branch manager criticized his conduct."

According to the report, Duchaine gave the assistant some documents to open an account. She noticed that the client's signature was missing on one of the documents. She informed Duchaine who retorted: "Hang on, I'll fix that for you."

Duchaine allegedly went into his office and returned 30 to 60 seconds later with the document signed. She then told him that she could not accept the document. She adds that she knew that the Duchaine had signed the document himself, since there was no client in his office.