Canadian banks saw a slight increase in overall customer satisfaction, but must fight hard in a 'key battleground'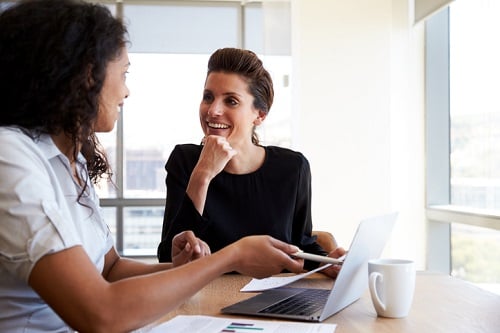 Canada's Big Five banks have plenty of reason to celebrate as they have captured the top five spots in a ranking of the country's most valuable brands. On the heels of that triumph, another study has found that retail banks have done a better job overall at satisfying their customers — but they must fight hard to win over an important segment.
According to J.D. Power's 2019 Canada Retail Banking Satisfaction Study, overall satisfaction with large and midsize banks has increased slightly from 782 to 785 (on a 1,000-point scale) in 2019.
However, focusing on customers under age 40 showed declines from 780 to 777, while satisfaction among those aged 40 and older has risen from 785 to 792. That translates to a 15-point difference between the two groups — a sizeable increase from the five-point gap that was observed in 2018.
The decline among under-40 customers covered every factor that the study looked at. The steepest drops were seen in in-person bank branch service (-14 points); problem resolution (-13); automated phone service (-13); live phone service (-10); and assisted online service (-10). The study saw smaller dips when it came to automatic banking machines, online service, and mobile banking service.
There was also a six-percentage-point increase in the number of digital-centric retail banking customers, which came alongside a 6% decrease in the number of branch-dependent ones. As customers expand their use of digital banking services and dial back their reliance on branches, they also experienced worse service quality in terms of problem resolution as well as branch and telephone interactions.
"The findings highlight a key battleground for banks," said Paul McAdam, Senior Director of Banking Intelligence at J.D. Power. "Younger and digital-centric customers are vital to future business growth, but … are more likely to receive inconsistent service levels."
McAdam noted that while banks have invested heavily in digitizing transactions and making products easier to use, service quality has not improved as well when it comes to omni-channel interactions. That increases the risk of younger clients departing from their current banks; that risk is underscored by the finding that 9% of bank customers under the age of 40 said they have switched banks during the past year, in contrast to just 3% of those aged 40 and above.
Other key insights from the study include:
Overall customer satisfaction with bank products and fees has risen significantly year-over-year, driven by higher satisfaction on the reasonableness of fees and competitive interest rates on chequing and savings accounts;
Communications between banks and their customers have improved, particularly in terms of relevancy and frequency;
While the incidence of customer problems declined somewhat, satisfaction with bank problem resolution also slid. Customers docked points on the bases of ease of getting problems resolved, as well as the knowledge of bank representatives involved in the resolution process; and
Satisfaction with live representative telephone service was also lower as customers gave out fewer points for speed of completing transactions and phone representatives' knowledge. Other pain points for customers were increased incidences of being put on hold and decreased incidences of phone reps introducing themselves by name and greeting customers by name.
Among Canada's Big Five banks, TD Canada Trust came out on top with a score of 789, followed by RBC (784) and BMO (782). As for midsize banks, Tangerine took the highest ranking for an eight straight year with 827 points; ATB Financial ranked second (815) and Desjardins was third (803).
Follow WP on Facebook, LinkedIn and Twitter