Money will be used to address urgent and ongoing health and wellness needs of physicians and medical learners in Canada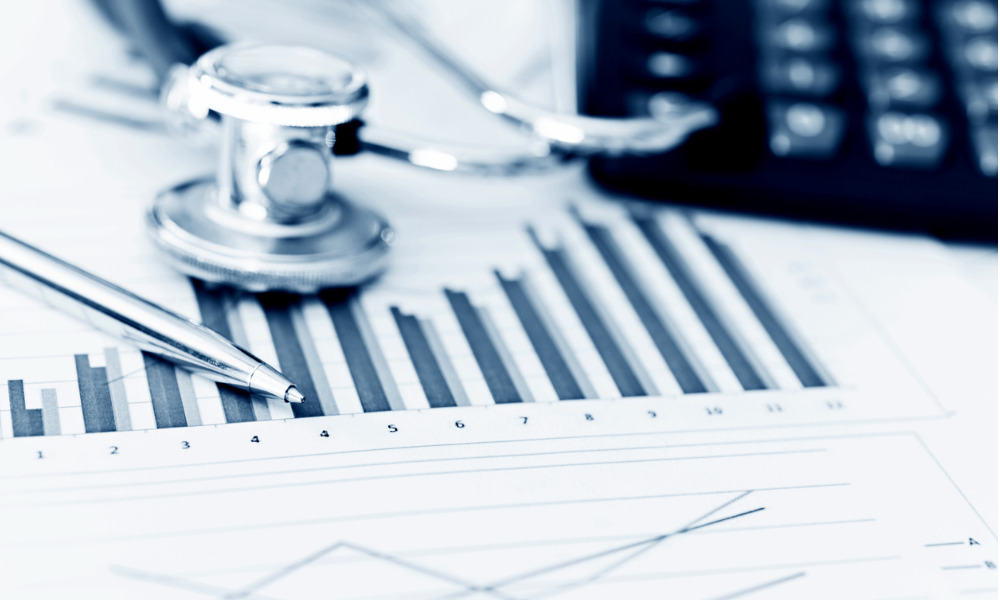 Scotiabank, CMA and MD Financial Management have announced a $15 million Physician Wellness+ Initiative in response to a recent survey that raised concerns about the country's healthcare system.
Asked their views on the long-term effects of the COVID-19 pandemic, 93% of respondents said they were concerned about the impact it would have on the Canadian healthcare system. Nearly all survey respondents (95%) said that the health and wellness of physicians impacts the health of all Canadians.
The $15 million will be targeted to address the urgent and ongoing health and wellness needs of physicians and medical learners.
"COVID-19 has impacted our communities from coast to coast, and physicians stand at the centre of our country's ability to respond," said Glen Gowland, Group Head, Global Wealth Management at Scotiabank.
He added that the bank hopes the initiative will help alleviate some of the challenges posed by COVID-19 and to now contribute additional longer-term funding to support the medical profession.
Dr Ann Collins, CMA President, said: "Being a physician today comes with a great many stressors – diminishing resources, heavy workloads, not to mention the risks associated with COVID-19.
"We need to take care of our medical community in order for them to take care of patients. This funding will address the needs of physicians and medical learners by leveraging and bolstering existing health and wellness infrastructure while also extending support in new ways."
MD has supported physician clients for more than half a century and Daniel Labonté, President and CEO, is delighted to stand behind the initiative. To read how MD reacted to the pandemic, click on this link.
The funds will be distributed to provincial and territorial medical associations and key medical organizations that are deeply rooted in the medical community and best attuned to the needs of physicians in their respective areas and fields. Scotiabank, MD and the CMA have committed a total of $34.5million to date through this collaboration.