Dealing with clients on the frontline has brought unique challenges for wealth management firm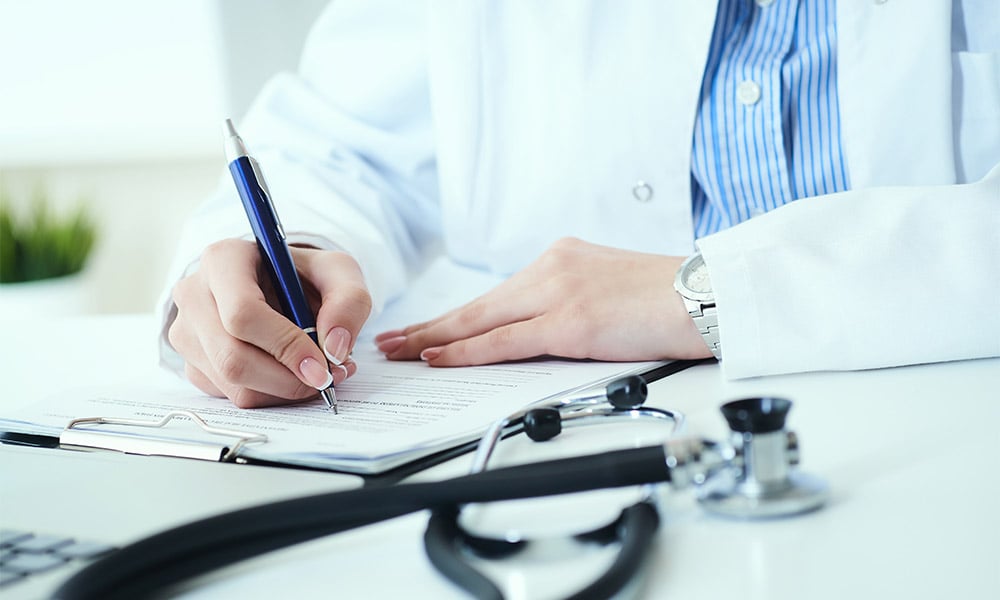 By virtue of its physician-only clientele, MD Financial are one step removed from the front line. It's something the firm is rightly proud of, although it's bought very real dangers and challenges.
Advising doctors has put its advisors closer to COVID-19 than most, and CEO Daniel Labonté said there was an initial scare factor that required careful planning in order to carry out business safely. The emotional well-being of staff was paramount.
"We took steps to make sure that our employees were well informed about COVID, the pandemic and how it can be disseminated across people. Staff were, therefore, well-equipped from an emotional perspective in terms of supporting them, with regards managing anxiety and stress, and making sure boundaries were set.
"People were facing the challenge of COVID face-on in that they were dealing with people on the front line and they wanted to make sure they could take care of themselves as well as the client."
The level of physical exposure to physicians was clearly a priority once the virus became a reality and MD Financial staff went remote in just one day. In the second part of his interview with WP, Labonté said the firm's clients can be split into two segments right now. While a good portion are on the front line and dealing with a massive workload, others are in different specialties where COVID-19 has actually resulted in a massive reduction of work because it's deemed less urgent.
Labonté said: "We recognized very early that this would be a very trying time for our client base and and quickly committed to making sure that our resources and our people would be very present and able to have those virtual meetings and connections to be there for physicians. Moving swiftly and having the technology platform to do that allowed us to be extremely focused and present on supporting physicians in this critical time for them and for all of us."
He added: "We have existed for 50 years to help give physicians financial peace of mind and the employees we hire are typically people that have a very strong belief in that purpose. By joining our organization, they can actually help them, ultimately, deliver better care to, to patients.
"So there's a sense of pride that has been central to our activities over the years. COVID-19 has just amplified that sense of pride and sense of purpose to greater heights."