Problem most acute among early-career professionals who face unique challenges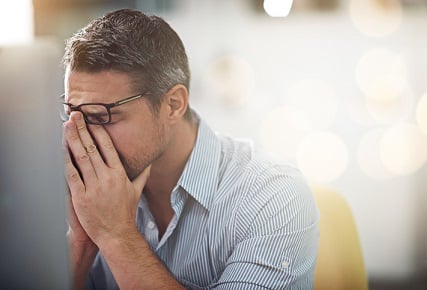 As the stress from safeguarding their patients' health weren't enough, Canadian physicians are getting an extra dose of anxiety from a far-too-common problem: inadequate financial literacy.
That was the finding of a new Environics Research survey of Canadian physicians released by MD Financial Management. Covering responses from 576 medical students, residents, and practising physicians, MD described the study as the largest survey dealing specifically with the financial literacy of Canadian physicians.
"Poor financial literacy leaves physicians unprepared to make sound financial decisions and can be an added source of stress," said Julie Gauthier, MD's Wealth Planning and Strategy Lead.
The poll found that Canadian physicians feel stressed due to a lack of knowledge about financial services and products. The problem was most acute among early-career physicians, with two thirds saying they are either somewhat or extremely stressed about making decisions involving financial priorities.
A contributing factor appeared to be a lack of financial education, as 56% said they did not learn about money management prior to becoming a physician. In addition, 41% said they have no time to learn about financial topics on their own, which means they are ill-equipped to balance multiple challenges that come with a lengthy medical education, the need to grow their practice, incorporating their business, and investing and planning for retirement.
The results are consistent with a previous study from MD, which found that half of Canadian physicians over 40 years old don't have a financial plan. Another 20% said they worry about making ends meet every month, 49% were struggling to save for retirement, and two in three agonized over unexpected expenses impacting their financial plans.
In that survey, anxiety ran particularly high among physicians between 40 and 50 years old who also had children living at home and/or were struggling with consumer debt and mortgages.
"At MD, we want to help Canadian physicians achieve their financial goals so that they can focus on what matters most: taking care of Canadians," Gauthier said.
Aligned with that objective is MD's recently launched MD Learning Lounge. The website offers financial education content that promises to be easy-to-digest and actionable for physicians. The content covers multiple areas of concern, including debt, planning for family and home, incorporation, saving and investing, and tax.
"With the MD Learning Lounge, we want to make it easier for them to acquire financial knowledge," said Stephen Hunt, MD's National Lead on Financial Planning Advice and Strategy. "It can make a significant difference when the time comes to make an important financial decision."