Former dealing rep claims branch manager approved purchase orders from grandnephew trustee to deceased woman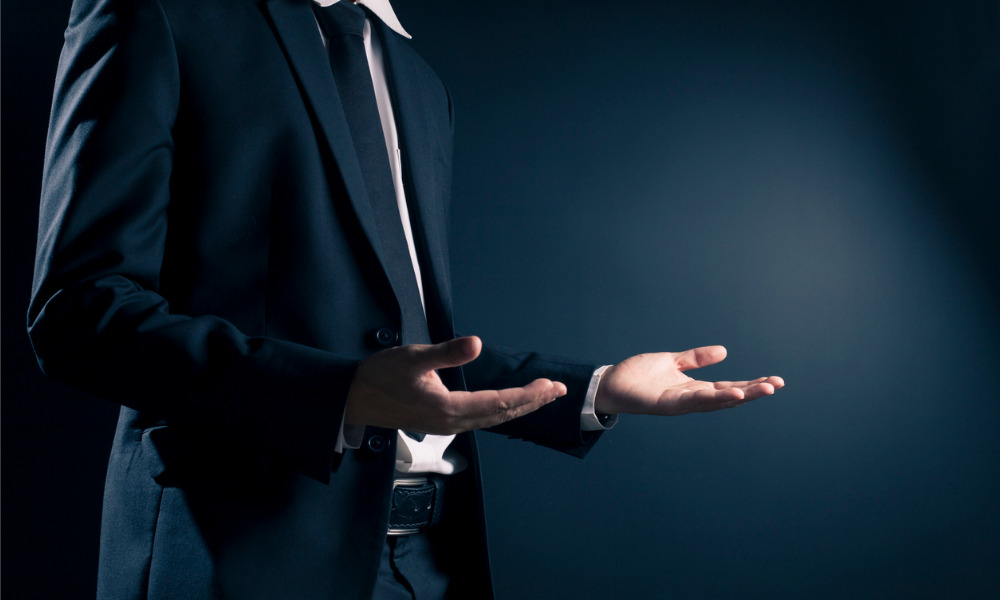 In a confusing case of conflicting testimonies and a proverbial "boy who cried wolf," the Alberta Securities Commission (ASC) has denied a dealing rep's appeal to have two disciplinary actions against him by the Mutual Fund Dealers Association of Canada (MFDA).
According to a decision document dated April 11, Paul Anthony Dwyer was registered as a mutual fund dealing representative or Approved Person in a handful of provinces including Alberta, where he worked for Investors Group, from October 2007 to July 2018.
In 2013, an elderly client of Dwyer's experienced a decline in mental health, after which her grandnephew was designated as her guardian and trustee to make financial decisions on her behalf.
She ceased to be the firm's client around October 2014, but the grandnephew agreed to transfer her assets back into Investors Group in February 2018. That same month, he signed documents to open two accounts for her, and gave instructions to Dwyer to purchase an income mutual fund in each account once her money arrived from her previous financial institution. Due to a delay, the funds did not arrive until March 27 or 28.
Find out what's a good mutual fund for receiving regular income payments in this article.
According to Dwyer, the grandnephew called him late Friday evening on March 23, 2018, to say his grand-aunt had passed away. Dwyer thought it might have been a "prank," he testified, saying the grandnephew had said the same thing on two prior occasions. Still, Dwyer emailed his branch manager, Stephen Judd, and they exchanged several communications about the case over the next few days.
Judd took the view that upon his grand-aunt's death, the grandnephew would have lost the authority granted to him, and said he told Dwyer multiple times no trades could occur in her account as a result. He also advised that her money would have to be moved into an estate account upon its arrival, and the matter would have to be referred to Investor Group's estates department.
"However, after receiving KM's cash from her previous financial institution on March 27 or 28, 2018, Dwyer submitted two mutual fund purchases for her accounts in the amounts of approximately $1,120,000 and $40,000," the notice said, noting he received approximately $16,279 on commissions on the transactions. He also notified the grandnephew of the transaction via email, which concluded by saying "I'm pleased to be starting the adventure with you and your [a]unt" in what he claimed was an attempt to "call out the farce."
After being told of the trades, Judd consulted the former regional director for the Investors Group office, who agreed they should be disallowed. On the morning of March 29, he flagged the trades as "under review." In a call that appears to be corroborated by a later email, an associate manager at the firm's compliance department told Judd she didn't believe Dwyer's reasons for proceeding – the lack of a death certificate and the purported terms of the trustee order – were sufficient justification.
By April 3, 2018, Dwyer had gotten a copy of the death certificate confirming her demise. He then emailed the grandnephew to express his condolences, and emailed Judd and Investors Group's estates department to advise them of the developments. The emails were phrased in a way that suggested he'd just learned of the elderly woman's passing, and made no reference to his earlier discussions with Judd.
In June 2018, Investors Group reversed the trades and commissions to Dwyer, and terminated his employment because of these events.
Across multiple submissions of oral and written testimony, Dwyer claimed he'd gotten Judd's approval to make the trades in her accounts, and denied he'd ever been told they would be disallowed. But on balance, the panel decided Judd's statements were more believable.
"[T]he Panel found that [Judd's] actions at the relevant time were consistent with his testimony and reinforced his credibility," the decision said, in contrast to the "convoluted and incredible explanation" that Dwyer provided to MFDA staff.
The MFDA ordered that Dwyer be suspended from conducting securities-related business from April 4 to July 3, 2022, and that he subject to strict supervision until December 31, 2022 following his suspension. He was also ordered to pay a $12,500 fine and $20,000 in costs.