A spate of cases in the US has shown that mistakes and misbehaviour by staff can be costly for wealth professionals. Are your employees a risk to your income and employment?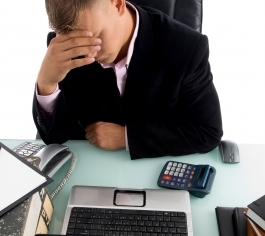 Assistants can be a blessing: they save advisors and wealth professionals time by completing paperwork, booking appointments and serving clients. However, unskilled or undertrained personnel can also be a source of compliance and legal risk, as a recent spate of recent cases in the US illustrates.
Since May, six broker dealers have been penalized by the Financial Industry Regulatory Authority (FINRA), the industry self-regulatory body, for actions taken by their sales assistants, Reuters reports. These incidents included not calling customers to verify whether they instructed the firm to wire funds from their accounts, forgery and other misdeeds.
Such errors could easily occur in Canada and leave advisors and their firms on the hook for penalties.
"In this day and age with the regulatory environment changing on a daily basis and technology changing on a daily basis, knowledge is the key and you want to make sure you're on side with all applicable rules and regulations, and make sure you don't bring your firm to any harm" Robert Harrington, content development specialist for compliance procedures at the Canadian Securities institute, told Wealth Professional. "It's about risk management and mitigation."
For Harley Lockhart, an advisor in Kelowna, staff training is ongoing, but it's only part of the equation.
"In our practice, we have a regular training session on a weekly basis, a staff meeting where we look at the business and where it is going, we also have a written code of conduct, our 14 points of culture, that we review on a regular basis," said Lockhart. "But the big thing is the quality of the people you have working for you, making sure that your staff are focused on doing the best for the client regardless of what the implications are for us."
As a sector that deals in cash, the advisory business can be a target of outright employee fraud as well as the target of fraudsters. The Reuters report notes that rash of incidents in which scam artists posing as customers made wire transfer requests which were processed by assistants.
Statistics are not readily available but, according to a study by analytical software firm SAS Canada, among all industries in Canada the financial sector was the hardest hit by internal fraud. Around 16% of respondents said their organization loses $1 million or more annually to employee fraud.
A potentially bigger problem is human error and the potential for staff to make mistakes due to ignorance of compliance regulations. Should these occur, in the eyes of regulators the ultimate responsibility lies with the employer.
In the recent cases before FINRA notes a recent case where two brokers were sacked after an assistant cut and pasted copies of client signatures onto forms. This is a practice was once common in the securities industry.
Compliance training requirements varies across the financial services industry in Canada depending on the sub-sector and regulator. "We do not have specific guidance regarding the activities of licensed assistants," said Veronica Willoughby of the Mutual Funds Dealers Association. "Approved persons are subject to the same standards of conduct regardless of whether they assist another approved Person or not."
For the MFDA and Investment Industry Regulatory Organization of Canada (IIROC) firms are required to provide training for staff and communicate regulatory compliance-related notices, although the level of training may vary depending on job function.
"An assistant would have to have training if they were going to be processing client orders," said the CSA's Harrington. "For the back office there would be training – most of the people in the securities industry would take those courses – but if they're working in a back-office capacity they may not be registered."
Among the CSA's courses is the Investment Representative Training Program, a course tailored for IIROC member firms to fulfil the training requirement for new investment representatives. The program's goals are to ensures that new hires have practical skills needed to deal with customers in a discount brokerage, or to work as an assistant to an investment advisor.
While training such as this is beneficial, Lockheart says it's not the first thing he looks for when hiring new staff.
"Frankly I'm not so much concerned with my staff's training as I am about their character," he said. "I hire by character and then it's easier, sometimes, to have someone with no experience and then you can train them appropriately from the outset. More than being able to follow detailed rules it's important that they grasp the concept of regulations and then don't violate the principles."
How do you ensure staff live up to the requirements of your business?