Step back and reimagine how to embed more in your processes and practices to up-level your business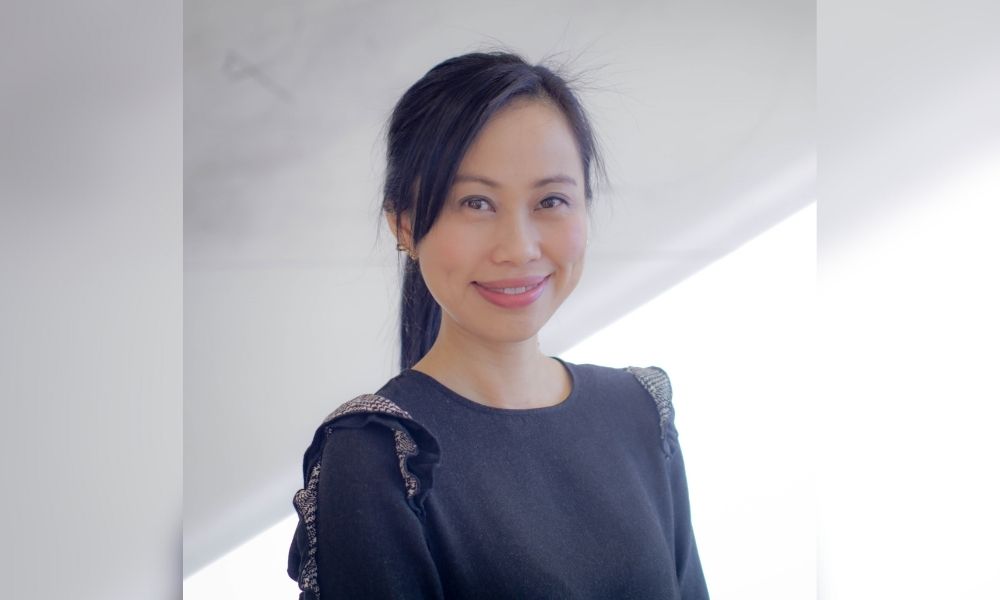 Advisors who are proud that their businesses have undergone some digital transformation during the pandemic by adding platforms to them should take a step back and reimagine how they can embed it into all their processes and practices to maximize their efficiency, a Sun Life vice-president told Wealth Professional.
"The pandemic certainly accelerated the use of technology and digital for advisors to engage with their clients and grow their business, but I would say where we see a lot of value is how advisors embed the use of digital tools in their practice," said Hilda Tang, Sun Life Canada's Vice President of Strategy and Enablement, who oversees its digital tools and transformation.
"But it needs to be an end-to-end lifecycle, from marketing and prospecting to client engagement, prospect engagement, client relationship management, delivering advice, onboarding the client, on-going servicing and advice delivery. In order for advisors to get that value, they need to embed this in their practice from end-to-end."
It may take time to implement, but it can create efficiencies and more time for advisors' client engagement, especially if it reduces advisors' administrative work. So, not only can they continue online client meetings, but reduce the amount of paper generation and transmission and scale by building more relationships.
"We've seen our advisors reach thousands of prospects because they use social media and web to build a presence and credibility to get their brand out there," said Tang. "No longer are they bounded by their physical geographical boundaries. Now they can reach more people in their community."
With remote staff connection, advisors can increase collaboration while decreasing the office footprint. They can also screenshare on Zoom to allow clients to help them build their financial plan with interactive scenario analyses.
"This is complex financial planning," she said. "So, that engagement to do it together helps the client really appreciate that and the things they need to think about. It also helps the advisors deal more with the client's needs that they may not even know themselves until they work with them in that engagement."
While some advisors are getting on board, others are more reluctant – but Tang said it doesn't cut along age lines. "I've seen some advisors who've been at it for years who are really willing to change the way they do things because they see the benefit," she said. "We need to continuously help them with examples of how to further embed it."
Sun Life's advisors have used Zoom to connect faster with more clients. They've drawn insights from client profiles and used predictive analysis to identify sale opportunities. They've tracked and assigned tasks through Salesforce to. They've used e-application and e-signature to speed up client processes and technology aids to help educate clients, and they've generated curated social media content. Now, Tang is more interested in enabling more capabilities within those tools and entrenching them in advisors' daily business processes and practices than adding more tools.
"The more they use, the more data is created. The more data is created, the more insights they have when they prepare for their client meetings, so they have more information to engage with," she said. "So, it's less about adding more stuff – tools. It's about how do we deepen the usage so that it's more tailored for the advisor and client."
Tang said she's seen advisors review their client management systems in team meetings to examine what's in the pipeline, what they need to do move things along, what the priorities are, and who should be assigned what tasks.
"That gives some transparency as to who's working on what and how they're advancing your goals this week," she said. "That intertwining of digital in their business is very powerful because it allows them to prioritize their work and really drive that productivity in the advisors' practices."
Advisors should not only adopt some digital, but step back to see how it can enable them to meet their goals.
"Our data shows that there's definitely a connection between performance and digital options," she said. "We see that there's a high proportion of digital options among growing advisors. Digital really adds value."
Now that they have some digital tools, she said advisors should consider reorienting the way they work with them to implement the best practices rather than just building on their existing processes, which may not be optimal.
If they don't have the technical capability to do that in their own shop, as Sun Life does for its advisors, they need to find tech firms that offer the tools, best practices, and support to maximize the benefits and enable their success.
"For all the advisors who have dabbled in digital tools and seen some benefit, I'd say: 'don't stop there'," she said. "It's like exercise. You start to feel some benefit, but have to keep doing it persistently to continue to benefit. The more you do it, the more you benefit, until it become entrenched in your DNA. It should no longer be: 'oh, we need to do digital adoption'. It should be part of everything you do as part of building your practice. So, just keep doing it."