Advisors focused on maximizing returns and revenue are selling even reluctant clients on an asset mix made famous by an lvy League school.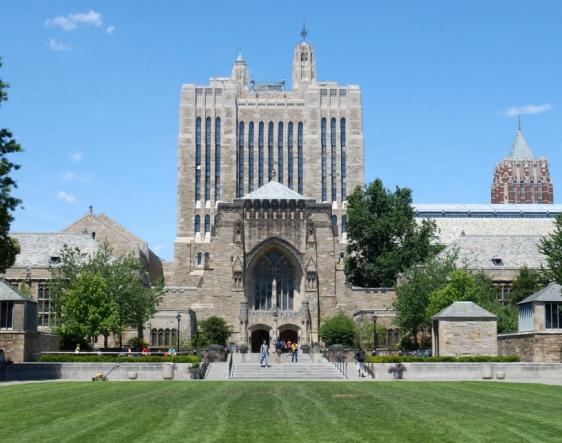 Advisors focused on maximizing client returns and firm revenue are moving their clients – sometimes kicking and screaming – towards an asset allocation model made famous by one Ivy League school.
"It's just got opened up in Ontario for advisors there where they can use alternative-type investments that normally require accreditation," Prairie Wealth Management advisor
Kevin Hegedus
told WP Monday. "We actually have the ability to add a lot of the same alternative assets into our mix. A lot of our philosophies aren't really that much different than what you'd see in a pension plan. We generally have a 30 per cent sleeve in alternative assets."
And why not, given the performance of endowments such as Yale's and pension funds like the Ontario Teachers' Pension Plan.
Advisors are anticipating the release of new yearly numbers on the returns for that Ivy League school's endowment fund. In Yale University's most recent fiscal year, its endowment fund finished 2014 up 20.2 percent beating rival Harvard by almost five percentage points.
Over the past 20 years, the fund's achieved a 13.9 per cent annualized return under the long-time stewardship of CIO David Swensen.
Meanwhile, Canada's OTPP achieved a 10.2 annualized return over the past 25 years.
Convinced the public markets have run their course, Yale's Swensen allocated 76 per cent of the fund's $24 billion in assets to unlisted investments such as private equity, natural resources, real estate and absolute return strategies.
Endowments and pension funds could become an advisor's new role model ratcheting up returns while keeping a lid on risk.
However, not everyone agrees.
"[The] chances that Yale will be able to reproduce what it has done over the past 25 years over the next 25 years are very small at best, probably a negative number," predicted investment consultant Charley Ellis at an endowment conference in February. "Any institution that decides it will follow the Yale model is probably making a mistake."
Attribution:
The office of Kevin Hegedus and Kevin Haakensen, Portfolio Managers, Prairie Wealth Management, Scotia Capital Inc. HollisWealth is trade name and a division of Scotia Capital Inc., a member of the Canadian Investor Protection Fund and the Investment Industry Regulatory Organization of Canada. ™ Trademark of The Bank of Nova Scotia, used under license.