President and CEO of Samara explains newly formed firm's focus on family continuity and unique private investment offering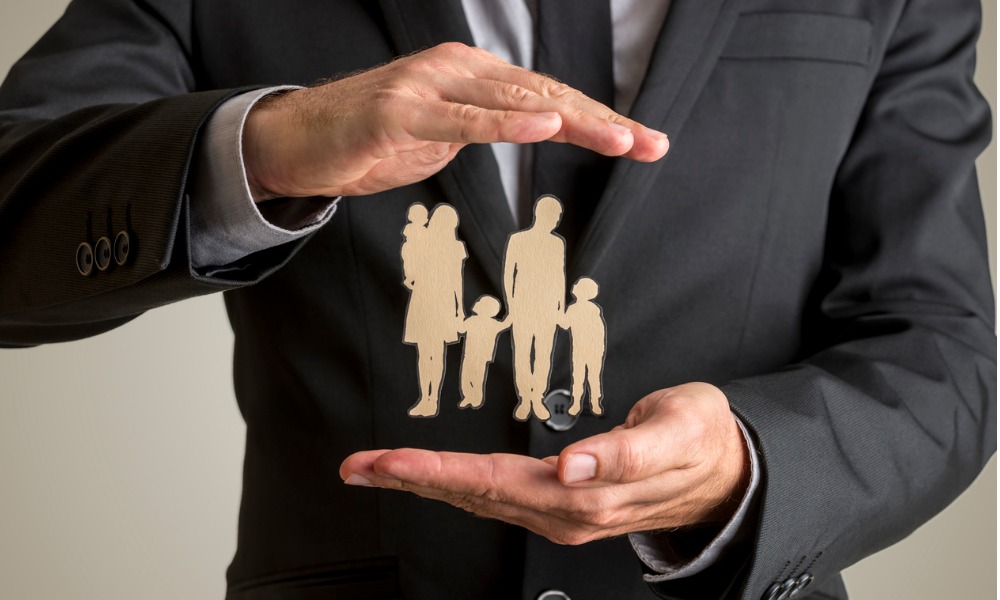 While the financial industry has changed significantly over the decades, certain segments of the market have proven to be more vibrant and active than others. One prime example is the family office space, which has flourished much more in the U.S. than Canada following the 2008 global financial crisis.
"A lot of independent firms have emerged in the U.S., particularly those serving high-net-worth families and ultra-high-net-worth families," said Michael Grondin, a veteran with 20 years of experience in the private wealth investment space. "We think because of the oligopolistic nature of the financial industry in Canada, the offering hasn't evolved that much here."
Grondin wants to help change that. Through a partnership forged with seasoned and like-minded partners, he is taking on the role of president and CEO of Samara, a newly formed Montreal-based multifamily office that promises to provide an innovative and uniquely personalized approach to its clients.
"We have seen an opportunity to leverage our entrepreneurial and investment experience to bring solutions to answer the needs of families looking at the sophisticated solutions and dedicated service provided by MFOs, a niche market that is underdeveloped in Canada," he said. "Based on our experience, we have built Samara's offer around a holistic approach focusing on four key solutions – family continuity, integrated wealth planning, global investment management, and consolidated reporting – that families can appreciate at specific stages of their family cycle."
The founders behind Samara come from strong family business backgrounds; Grondin said he represents the third generation of his own family's entrepreneurial tradition. That gives them valuable experience in matters such as the sale of a company, the growth and journey of being in a family business, selling a business, and becoming investors, which they're able to share for the benefit of their clients.
Differentiating itself from many other family offices and wealth firms in Canada, Samara also follows a values-based approach. Aside from sharing experiences from their own lives, offering educational programs, and conducting family retreats, Grondin said the firm plans to create its own institute and foundation to help clients leave meaningful legacies and become involved in the causes that matter to them.
"When you look at the history of family offices in the US and in Europe, it's all about families and the continuity of their values," he said. "It's a platform to help every member of the family communicate with each other and learn how to become stewards of the family wealth. I see that as the most important aspect of what we do with our clients."
Another way that Samara wants to set itself apart, Grondin said, is through institutional-calibre investment opportunities offered in a structured way. Pressured by low bond yields, the risk of rising rates, and the need to protect capital from inflation, affluent families are seeking exposure to alternative investments, such as real assets and infrastructure. And because public investment vehicles offering exposure to those assets tend to be limited and volatile, private markets are seen as a better haven to preserve and grow wealth.
However, private and alternative investment offerings that are available in the Canadian market can be very costly or not accessible; going directly to an infrastructure investment firm requires a minimum investment of $5 million to $10 million, Grondin said. With that in mind, he's aiming to leverage the private-wealth investment expertise that his team has cultivated over the past 20 years, formulating solutions to help clients access those opportunities more easily.
To support that process, Samara also benefits from a partnership with Walter Global Asset Management and W Investments Group LP. Walter GAM is an internationally diversified private investment platform whose CEO, Sylvain Brosseau, was one of the co-founders of Fiera Capital. W Investments, meanwhile, is a private equity fund formed and operated by a group of successful entrepreneurs that, because of their extensive network, have allowed them to develop unparalleled expertise across multiple sectors and industries.
"To succeed as an independent firm in the financial industry in Canada, we need credible partners with complementary expertise, and I think that is exactly what they bring," Grondin said. "They are two private equity firms, but they're backed by wealthy families with the same need as our clients. That was very important because empathy is the key in our business."
For the first year, Samara will focus substantially all of its energy on onboarding clients. Once the firm succeeds in delivering its service offering to the families it serves, Grondin envisions the firm becoming a leader in Quebec's MFO space – and hopefully, across Canada – within five to 10 years.
"I really think that we have put together the right mix of partners and professionals to offer a unique combination of expertise and life experience to our clients. I am very grateful to everyone who has supported us over the last 20 years, and has given us the courage, the energy and the opportunity to start a new multi-family office in Canada," Grondin said.