CEO and chair of the board at IFIC says time to act is now and that Trusted Contact Person tool should be mandatory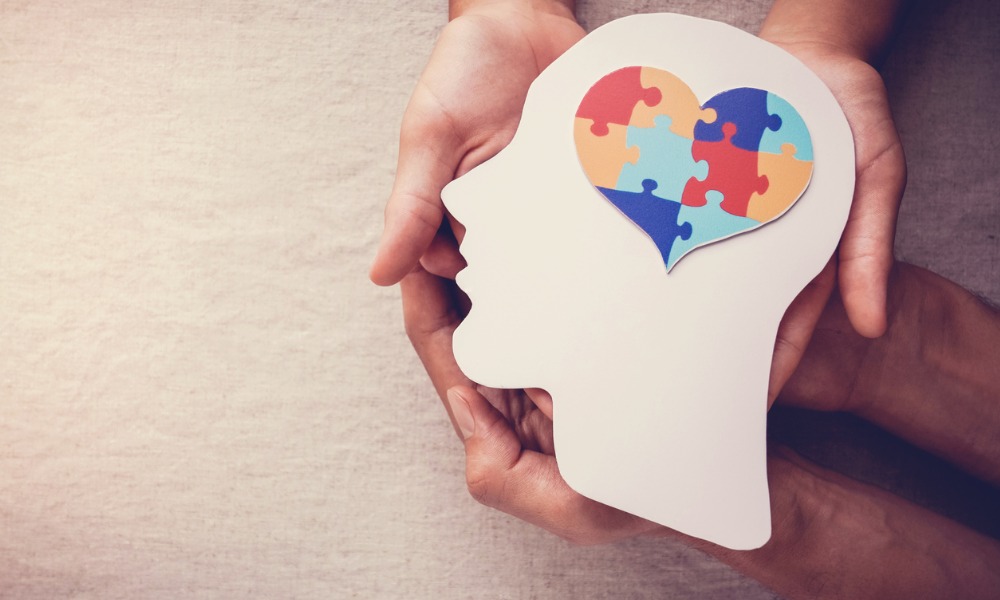 Anybody who didn't take mental health seriously is likely to have revisited that assessment during the global pandemic. Many of us have been affected personally, or know family members or friends who have particularly struggled.
For advisors, dealing with clients with mental health concerns can be complex. One thing it's not, however, is rare. Research by Bridgehouse Asset Managers and Navigator Research, conducted before the pandemic, produced some startling statistics.
A total of 92% said a client's mental health is an issue, while 74% reported that a client's family member's mental health is affecting them. The research also revealed that:
44% said a client had family members with depression
51% said a client had family members with dementia or Alzheimer's
65% had senior clients with diminished capacity affecting informed decision-making
46% had clients susceptible to elder financial abuse
31% had clients susceptible to financial abuse by spouse or partner
Carol Lynde, president and CEO at Bridgehouse, and chair of the board of The Investment Funds Institute of Canada (IFIC), said the firm also did qualitative research during the pandemic, and that the aforementioned 92% may as well be 100% now. The main areas of concern are Alzheimer's, dementia, gambling problems, anxiety, depression or substance abuse.
Lynde said: "On top of these issues are the concerns advisors have about how they're dealing with them. They care about their clients, and they want to be able to help them as much as they can, but they don't necessarily have the tools that are required."
Anne Kilpatrick, principal of Navigator Research, told WP the stories behind these numbers were "incredible" and that a confluence of problems can affect a vulnerable client. She heard accounts of younger family members putting pressure on older family members to get access to funds as well as the dangers on entrusting online banking details to others.
She added that the pandemic has exacerbated issues around gambling, with children putting pressure on parents to help them out. If their child has lost a job, mom or dad may find it hard not to step in and help out. Both scenarios could hurt their portfolio.
Kilpatrick said: "One of the vulnerabilities is advisors themselves, and the pressure that they're under because they told us, 'we are becoming counselors and mental health listening boards'. That is having an impact and they're looking to the industry to help give them strategies to not only identify potential evidence of mental health but to help them cope with the stress they're under to better help their clients."
The Canadian Mental Health Association is clear that the best time to prepare for an emergency is five years in advance. The second best time, if you haven't done that, is right now. With this in mind, Lynde has been working with advisors and industry stakeholders to ensure they are prepared to deal with the inevitable life events that could impact a client.
Part of this is mental health issues and physical illness, and to aid an advisor in this field the Trusted Contact Person (TCP) is becoming vital. Distinct from a Power of Attorney, the TCP is someone an advisor can turn to who can engage a medical doctor or intervene. However, they have no financial power of decision-making; they are there just so the advisor can share an observation on them so the client can get some help.
According to Lynde, about a third of advisors currently use this tool but regulators have, so far, failed to come out and say this is mandatory for the industry. The CEO said a priority in 2021 is ensuring advisors are well-versed in how to present the need of a trusted contact person to their clients.
She said: "Sometimes, clients will say, 'I have a Power of Attorney, I don't need a Trusted Contact Person' but we all know that they are and it shouldn't be two different people. It's two different roles and responsibilities.
"We've put tools and presentations together for advisors, so they understand that, and the OSC and CSA are working through different research on how to prepare KYC so it leads a client to identify an appropriate TCP. That's going to be really important for us to make sure that advisors are on the ground and ready to go."
Worryingly, of the advisors surveyed, 39% didn't know about the TCP, while another 20% said they were not sure their firm was endorsing them. There is clearly work to do in raising awareness.
It represents a huge opportunity for the industry, Lynde said, and while she acknowledged advisors are primarily money people, they are also front line workers and dealing with a client's human problems is very much part of their practice. Advisors realise this, of course, and Lynde was at pains to point out there are no industry skeptics about TCP and the issue of mental health. The job now is to escalate awareness and education.
A year on from now, she wants to see a 100% take up on TCP, so at least the conversation has been had and investors understand the difference between the TCP and the POA.
"I don't care what age the investor is." she said. "A lot of times people say, 'Oh well, it's for my older clients'. Well, no, hold on. It's not for your older clients, any person can be vulnerable at any point in time in their life.
"We, as an industry, have always focused on seniors and for good reason, but what we have found through the pandemic is that it doesn't matter how old you are, you can be impacted."
Lynde said it's vital this year that there is a recognition that advisors' responsibilities are much broader than money management, and that the education continues apace.
For Kilpatrick, she believes with a new cohort coming into the advisory space, this is the time for accreditation to occur. Pandemic has heightened the issue of mental health and particularly anxiety, and advisors are telling her that.
"We are all waiting for the next change in the market and advisors talked about a coming together of life events and financial events all at the same time, which is rare. Usually, these are not compounded all at the same time.
"We need to act on this now because there's more coming and once the pandemic is over, the fallout will continue. Advisors need the tools to help us with that fallout."