After receiving offers from various life insurance firms after graduating, Duane Francis made a major realization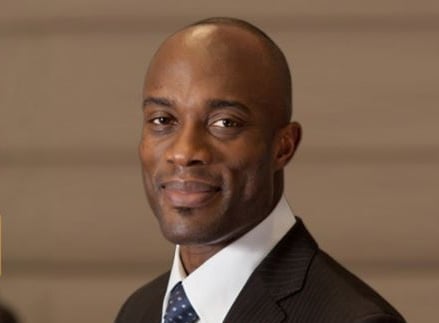 Growing up, Duane Francis always had an interest in numbers and how they worked. So, enrolling in an Economics degree at the University of Western Ontario in London felt like a natural step and he graduated eager to make his mark in the financial services industry.
Francis had a minor in accounting and received some offers from life insurance firms straight out of university, but he quickly made a realization: he didn't want to be stuck behind a desk; he wanted to work with people.
Rather than take the insurance route, Francis completed his CSC designation and accepted a role at a major Canadian bank as a teller before moving into a personal banking role. It wasn't long before he was offered a role at
Investors Group
by Michael Prittie, the man who introduced Francis to the advisory business and would end up becoming a mentor and close friend.
"I was relatively young - 24 - when I started making the transition to becoming an advisor so I had to 'cut my teeth' and learn under someone established," says Francis. "I didn't balk at that and, looking back, I was very fortunate to get the opportunity to meet Michael. He has been my mentor ever since and we still work together today 20 years later."
Francis has previously been named as one of Ottawa's Top Forty under 40 for business excellence and community involvement and was also one of the finalists in the category of Multi-Service Advisor of the Year at this year's WP Awards. He attributes much of his success to the mentorship of Michael Prittie.
"Obviously you have to work hard and smart, but I think I learned early in my career that you don't have to reinvent the wheel," Francis says. "I was fortunate to meet Michael when I did and learn from him and grow my practice in a similar fashion to the way he did. Obviously, I put my own stamp on it but I sat at his feet and learned from him. I worked hard and tried learn from people around me, but having him as a guide was integral to my growth."
Francis' experiences in the industry haven't all been positive and he points to the periods of 1999 – 2001 and 2008 – 2009 as being particularly challenging. In the lead up to the dot-com crash in the early part of the century, Francis had many clients who worked at firms like Nortel and JDS and had grown used to enjoying gains of 10% a
week
. Investors got caught up in the hype and Francis was aware that expectations were reaching unrealistic levels.
"I had always studied investors like Warren Buffett and Peter Lynch and I didn't want to change the way I ran my practice, but it was tough in that period when clients were coming to me knowing what they wanted," Francis says. "But I had a foundation and I stuck to my guns. It wasn't easy but it allowed me to keep those clients once they realized that real wealth is created over time and not necessarily in bubble periods."
During the crash of 2008 – 2009, Francis had retained many of the clients he had coached through the tech bubble. They understood his rationale and trusted his methods for managing money in a downturn. With newer clients, however, a bit more work was needed.
"I had to help them understand about investments over the longer-term," Francis says. "Starting at Investors Group, I was fortunate to have the importance of financial planning in my foundation. I had to remind clients about the importance of going back to the plan; that investments are only a piece of the puzzle."
Francis still works alongside Michael Prittie to this day and describes him as one of his closest friends. Finding a mentor is something he encourages all younger advisors to do.
"Find someone who is aligned with your interests and has similar values to you, and then find a firm that has a similar value set to you," he says. "Hard work is needed whatever business you're in, but to find someone who has already done it and a firm that will back you is so important in this business."