Founding member of Montreal branch says leaving was difficult but that technology offering 'captures where the industry is heading'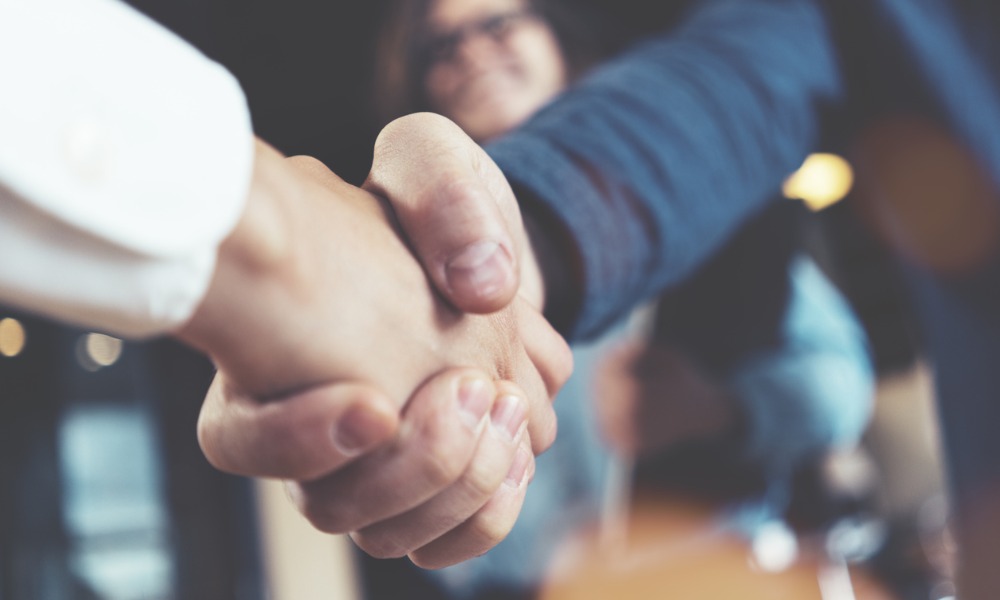 After seeing its second takeover bid for RF Capital Group unceremoniously rebuffed, Canaccord Genuity has announced the latest addition to its roster of advisors – from Richardson Wealth.
Peter Guidote and his team at Guidote Wealth Stewardship sealed the move on Friday, bringing with them more than $200 million in AUM and a practice focused on providing sophisticated and bespoke solutions for clients.
Guidote was one of the founding members of Richardson's Montreal branch in 2004, following several years at CIBC Wood Gundy, and specializes in advising individuals who have been offered severance packages and creating tailormade retirement portfolios.
The portfolio manager's switch to Canaccord comes at a delicate time in the relationship between the two companies. Last month, Canaccord CEO Dan Daviau said his firm was willing to "substantially" improve its initial bid of $2.30 a share, which valued RF Capital at $367 million, in order to strike a deal. For the second time, however, RF Capital rejected it out of hand and said the proposal was "not in the best interests" of its company.
Guidote told WP he left Richardson with a heavy heart and that he was leaving behind some tremendous, talented people after 17 great years. However, after reflecting upon the needs of his clients, he said the technology on offer at Canaccord was compelling.
He said: "Technology evolves so quickly and one of the things that was so critical for us as the world gets more complex was having a Unified Managed Account system and a technology interface that helps us do our job as portfolio managers.
"Canaccord has that, and they were able to really capture where the industry was going and invest in it. That was an important part because, above all else, the client comes first and is at the centre of everything we do, and I needed the right tools in order to serve them."
As well as the platform, Guidote was also guided by Canaccord's culture and business model, and by the boardroom "reboot" at Richardson after it went public in November. The departure of CFO Elliot Muchnik and then CEO Andrew Marsh, two long-time leaders, meant Guidote felt like the firm was "pressing reset". And while he believes the current board at RF Capital, led my CEO Kish Kapoor, are of the highest calibre and have a strategic plan, Guidote said that for his practice, it was the right moment to move.
"It makes it even more difficult when you have terrific people that you've been working with," he said. "They're really great people [at Richardson] but it was just time to make a change and do what was right to take care of our clients."
Guidote's team manages 132 households, many of whom have been clients for decades. They are discretionary portfolio managers and holistic wealth managers. Guidote's background is as a chartered accountant.
He said COVID-19 had given him the time to look at the independent landscape and do thorough due diligence. In addition to the tech offering, he liked Canaccord's approach of enabling the advisor to run their business how they see fit.
He said: "They're really dedicated to helping the advisor help their clients. They are not there to tell us what to do. Their business model really spoke to me. They are there to support the advisor, so that we can do what we do, which is take care of clients. That was key because it will allow us to do what we do better."