Speaker at Wealth Professional Leadership and Technology summit explains why his new podcast embraces fintech start-ups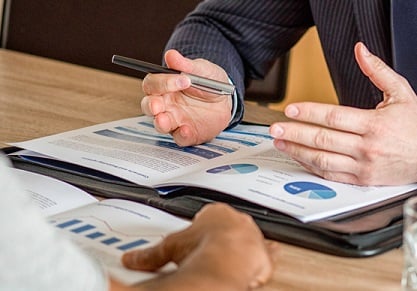 Jason Pereira believes he occupies a small place on a Venn diagram: an advisor who understands technology.
The senior financial consultant at Woodgate Financial and IPC Securities Corp is a guest speaker at the Wealth Professional Leadership and Technology Summit, which takes place on May 30 at the Westin Harbour Castle in Toronto.
He will convey his love of technology and how it crosses into the investment sphere. In particular, he wants to calm fears among advisors that the rise of fintech companies is a threat to their livelihoods.
He said: "I've found that most advisors' reaction to the word fintech is fear that manifests itself in anger and a lack of understanding."
He added: "The reality is that most of these companies are not looking to compete but are looking to work with advisors because they get a better chance of scaling that way."
Pereira's desire to address this misconception was at the heart of him starting the Fintech Impact Podcast, which launched last week. It focuses on start-ups and features interviews with the men and women behind these cutting-edge companies, with opening episodes focusing on Wealthsimple, Humi and FinaMetrica.
He said he came up with the idea while exploring these companies and seeking ideas to help his own business.
"I'm a techno-file at heart," he said. "I play around with it all the time and I am very curious. And here's the thing about start-ups – there's usually not a lot of people working there so when you email and ask a question, you typically get one of the founders emailing you back.
"Just by that nature I had developed a network of people in the fintech space. The first 12 interviews were people I already knew, who were the founders of those companies."
He added: "[The companies] are basically saying that we are here to make your work easier and their target market (advisors] is looking at them as competition – it makes no sense.
"So I thought, you know what, a podcast is the perfect way to pull back the veil on that and help people see the reality of it."
For more details about the Wealth Professional Leadership and Tech Summit on May 30, along with bios on the event speakers and how to buy tickets, go to www.wealthprofessionalsummit.ca