FP Canada's first woman president and CEO lays out vision of technology and diversity as keystones to the industry's future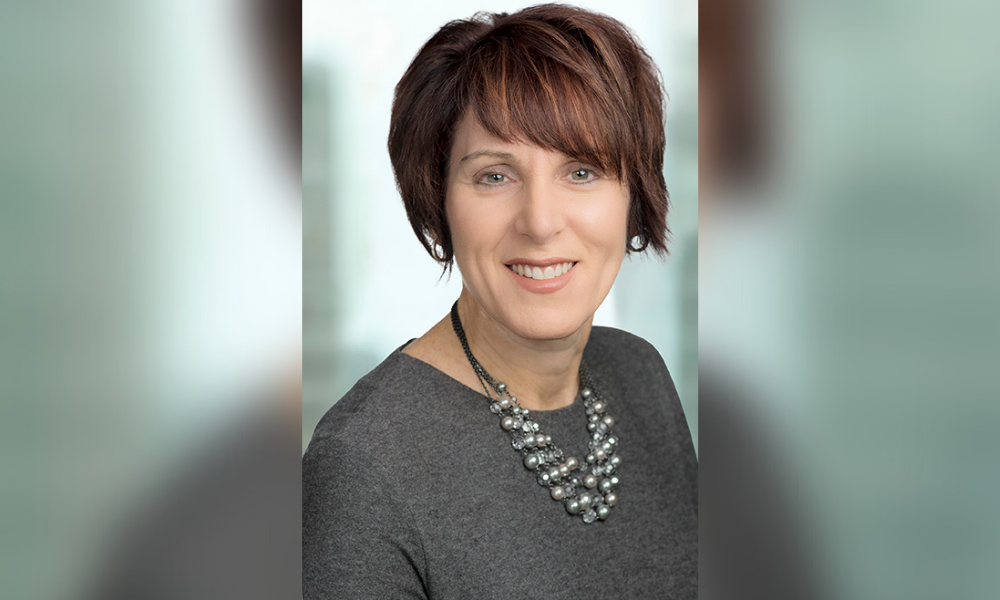 Earlier this year, FP Canada took a significant step forward with the announcement of its first-ever female president and CEO.
The historic appointment arrived after Cary List, the organization's longtime head – he first came in as leader of the Financial Planning Standards Council of Canada, FP Canada's predecessor organization, in 2006 – revealed he would step down in June.
Since the announcement of List's retirement last year, the organization has undertaken an exhaustive and daunting search for a successor, a process made all the more difficult by the continuing pandemic. Ultimately, it culminated with the announcement of Tashia Batstone as the organization's incoming president and chief executive in March.
"It's very exciting," Batstone said in an interview with Wealth Professional. "FP Canada is a highly recognized professional body with very qualified certificants. I'm delighted to be part of the organization and lead it into the next stage of its growth."
Cynics might interpret her selection as an attempt to join the bandwagon of female executive hires, but Batstone's professional bio speaks for itself. Over a 30-year career, she has taken on progressively senior roles across both the academe and the financial services industry, spearheading and contributing to important initiatives along the way.
After lecturing in accounting and finance at Memorial University of Newfoundland, she became CEO of the Institute of Chartered Accountants of Newfoundland and Labrador. From there, she joined CPA Canada as vice president, Education, and led successful initiatives such as CPA Canada Foresight and the development of the inaugural CPA certification program.
"Cary and I worked together on a number of files when I was at CPA Canada," Batstone said. "Even then, we had this shared vision around commitment to professionalism in the industry, and making sure that at the end of the day, the most important role we have as a professional is anchored on consumer protection and acting in the public interest."
Working and delivering on initiatives in CPA Canada, Batstone said, has allowed her to develop an ability to not only think strategically, but also to get things done – a capability that resonated with the board of FP Canada. She also professed to having a people- and culture-focused management style that embraces different perspectives, which is grounded in a foundation of academic curiosity.
"I've spent a lot of time over the past few weeks just getting perspectives, listening to people, understanding why we're doing what we're doing," Batstone said. "As a professional organization, FP Canada's value is derived in the intellectual capital of our staff, volunteers and other stakeholders. Having a culture that fosters the development of people and innovation is critical. I often refer to a quote by Peter Drucker that said 'culture eats strategy for breakfast'. My initial observations about FP Canada is that the organization's culture fosters innovative thinking, which I believe has significantly contributed to the organization's success."
Over his long tenure, List has overseen an impressive inventory of milestones and achievements at the FPSC and FP Canada, including the establishment of the first Financial Planning Practice Standards in Canada, an overhaul of the CFP certification program to ensure its continued relevance, the establishment of Qualified Associate Financial Planner (QAFP) certification, and public policy advocacy that contributed to title protection legislation in Ontario and Saskatchewan.
For her part, Batstone intends to build on those advances, enhancing the regulatory environment to promote professionalism that keeps the interests of Canadian consumers and clients at its heart. Pointing to the "alphabet soup" of designations and qualifications in the financial planning profession, she said there's an obvious opportunity to increase clarity and help consumers understand who has the appropriate skills to hold themselves out as financial planners or financial advisors.
"Title protection is one of the most significant items on the agenda right now," she said. "There's been good work done in Ontario and Saskatchewan. I hope that FP Canada will play a continued supporting role in Ontario's efforts at consumer protection through title protection, which can be a model to expand across the country."
Another priority that Batstone has her eye on is technology. With the arrival of the pandemic, Canadian consumers have had to grapple with elevated market volatility as well as increasingly life-altering financial decisions. Looking past the noise to see the signals will require more scenario planning and more in-depth planning, which points inexorably to the accelerated adoption of technology in financial practice.
Based on her past work looking at the impact of technology, Batstone recognizes the need to weave in other elements, such as behavioural economics and professional skills, to make sure technological solutions truly contribute to better service for clients.
"In adopting technology within a practice, advisors have to ask: What is the best human element that goes beyond technology? How do you enhance that so that you can build that trusted relationship with your clients? What does that look like going forward?" Batstone said. "It's not just technology; it's the interplay between technology and those human skills that I think has become the most important element. It creates a learning curve that we're going to have to really address as a profession."
As the first woman president and CEO of FP Canada, she is also keenly interested in broadening out the body's membership to include more women, indigenous people, younger generations, and Canadians of all ethnic and demographic stripes. That supports the idea of diversity and connection embedded in FP Canada's Imagine 2030 vision, which emphasizes the need for financial wellness for all Canadians.
The push towards diversity and inclusion has already taken root at FP Canada's board of directors and executive ranks, with proactive steps being taken to improve its recruitment process. More broadly, Batstone said there's serious thought going into how to make the financial profession attractive and accessible to a whole new group of potential certificants, thus ensuring the industry's future.
"We're definitely in an environment of volatility, uncertainty, complexity, and ambiguity. But if we do things right, this presents an incredible opportunity, and that's what excited me about coming into this role," Batstone said. "I think the pandemic has been challenging, but it also laid bare some of the great opportunities for financial professionals to support Canadians. For consumers and investors across Canada, having access to professional advice as they recover and pursue financial goals is going to be more important than ever."