Advisors have built a diverse team that provides a full planning service with an enhanced specialization in tax strategies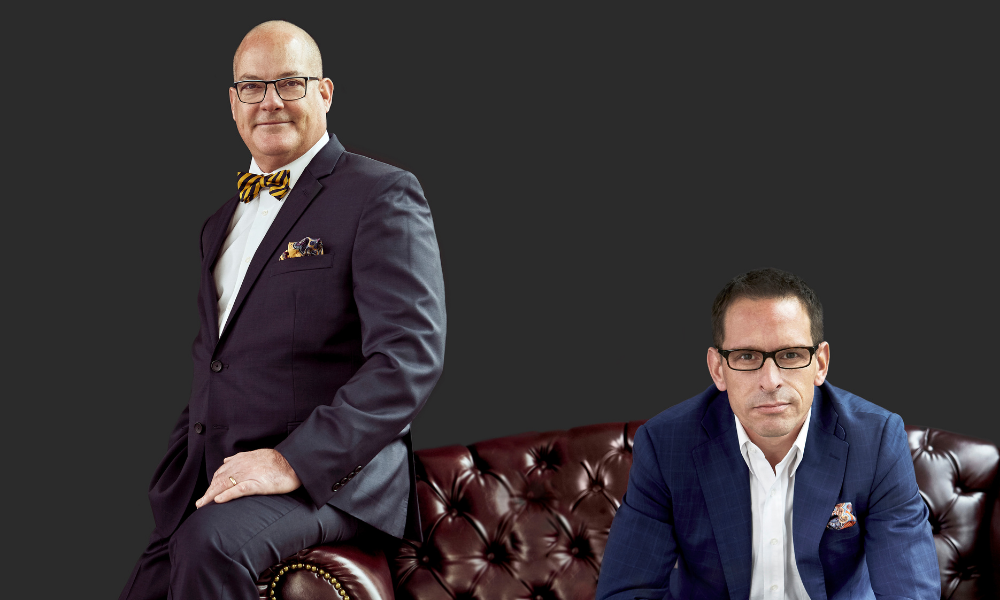 Philip Tonge and Robert McChlery's practice has roots beyond the four years that Tonge McChlery & Associates has existed. Tonge started his practice in 2001 with Investors Group (IG) and went on to hold numerous roles within the organization. After Jeff Carney took the helm of the firm and began its aggressive transformation, Tonge realized he wanted to go back to the private wealth side and approached McChlery about starting a practice. Since then, they have built a team that offers a full planning process with an enhanced specialization in tax strategies.
"I got to do it all over with the knowledge I have now," Tonge says. "We started the practice in 2017 with the goal of reaching $100 million in AUM within five years; we did it in just over three. We received lots of feedback saying we were offering something that others weren't – a different level of service."
Tonge believes the level of planning they emphasized was the differentiator. "Our focus is to help clients with a full planning process," he says. "Many of our clients are retirees or were self-employed, so we are looking to help with tax and income strategies. We developed the practice to give clients more control of their financial well-being."
A big element of that is tax and estate planning. Tonge has specialized tax planning designations and believes this element has created a huge value-add for the team.
"I felt if people could essentially get the same products everywhere, having an in-depth knowledge of tax and estate planning would work to my advantage," he says. "We decided to run the business not from a rate-of-return perspective. Most wealth built by individuals is not from rate of return; it is from inheritance, entrepreneurship, savings, etc. Our philosophy doesn't take undue risk. We realized there are things we cannot control, like the economy or the markets, but we can control tax strategies. By knowing the tax rules in-depth, we can help clients build more wealth."
The rest of the team has followed suit, taking tax strategy courses. While tax knowledge is a common denominator, the team is also very diverse, which Tonge believes has worked to their advantage.
"Our oldest associate, Robert Baker, is 71 years old," he says. "Since most of our clients are retirees, he knows their feelings and concerns when it comes to retirement. My partner, Rob McChlery, is really focused on the relationships side; we also have Garima Jain, who has a background in behavioural psychology, which is such an important part of the process. We even have team members in their early 30s. We all bring unique perspectives to the table."
Tonge says the team's greatest challenge so far has been establishing their practice within their desired parameters – but now the challenge is evolving it. The pandemic prompted Tonge McChlery & Associates to make a greater push towards working digitally, which he believes will allow the team to work even more effectively for their clients.