Compassionate and dedicated advisor has made it his mission to help all his clients navigate booking minefield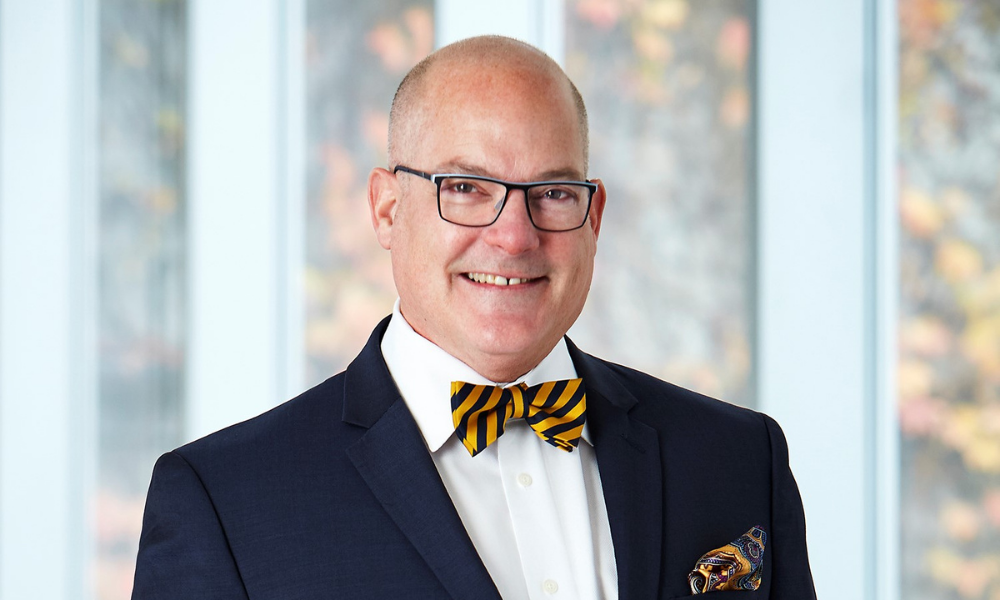 On one screen Rob McChlery has a huge spreadsheet of all his clients, detailing what vaccines his 300 families have had and when. To his right is a wall of prompt cards with a list of clients who would like help navigating the registration process.
The Etobicoke, Ontario-based advisor's day starts at 6am and can still be going at midnight when the next health zone opens up certain slots. He has booked in more than 200 clients for their vaccines and even driven some to their appointments. The total reach of his work, when taking into account family bubbles, is about 800 people.
To help with his efforts, colleagues have taken financial planning work off him because, for the past three weeks, organizing his clients' vaccinations and staying on top of changing regulation has been a full-time job and then some.
It's been emotional. McChlery has cried with clients and shared in the elation of grandparents who can now hug their grandchildren. Make no mistake, this is no value-add or marketing scheme. It's simply a man's pure-hearted desire to make sure people feel comfortable and safe.
"Rob really has been the one who grabbed the torch and ran with it, and not out of anything other than it's completely in his nature," said Philip E. Tonge, his partner at Tonge McChlery & Associates, IG Private Wealth.
For McChlery, this was about helping people find comfort at a tough time. He explained: "I really do believe that we're good financial planners but the key component of anybody's life is their comfort and their feelings of safety, and that's where we need to be strong.
"Even if we do a good job with the money, if they're not safe, and they're not comfortable, nobody feels great. This is about making sure that our clients are not sick, making sure that they don't make somebody that's close to them or important to them sick. Can you imagine being a grandparent and infecting your grandchildren, or the reverse; being a child and infecting your parents. It's just absolutely horrible."
With a large number of its client base over the age of 60, estate planning is a big focal point for the full-service financial planning practice. When COVID-19 hit, they were on the phone, like all good advisors, making sure clients understood the situation and were comfortable, and that the health of their loved ones was the priority rather than stressing about money.
These conversations then began to include government relief bills and then morphed into discussions about vaccines. With its oldest client 105 years old and many in their 80s, the practice was already used to helping them with life challenges beyond the financial plan.
McChlery, Tonge said, is the person who has always "got a guy". Whether that's to buy a car or install hardwood floors, he's got a contact. So when the vaccination programme started, he soon became an expert in the process and in understanding the resources available within the Ontario system.
As he helped the over 80s, he quickly realized how tough it was going to be for clients, some of whom have no family to help them, to get online and book an appointment. The province has 32 health zones, with his practice covering 23 of them. Every zone has a different process.
After helping the older clients, McChlery then started helping younger clients get their parents booked in.
He said: "I get a rush out of this. I can hear it in the client's voice. It's almost as if we just threw them a lifeline to say, 'you're okay, you're covered'. It doesn't end there because we have to call them after they've got the vaccine to check how they are feeling and ask: do you need anything? Are you happy?"
To hear that a client is now able to hug their family is an indescribable feeling, he added. "You can't put a price and value on that."
But of course, not everyone was aligned. Those clients who were against being vaccinated were respected and told that, if they changed their mind, help was at hand. Our goal was to help not to persuade, McChlery said.
In addition to the process being a "minefield", Toronto was the loudest in its media coverage, which often confused clients from other regions who had different health zones, processes and systems.
McChlery said: "I will say, however, that these regions have done an extraordinary job in handling the on-the-ground logistics. I am yet to have a single piece of feedback from anyone that their experience at the clinic was anything other than spectacular.
"Once you've got your reservation, from there onwards it's been an absolute stellar operation and I take my hat off to the province and its entities in what they have done with this because it has been an absolutely extraordinary job."