Survey reveals confidence among entrepreneurs, though some concerns remain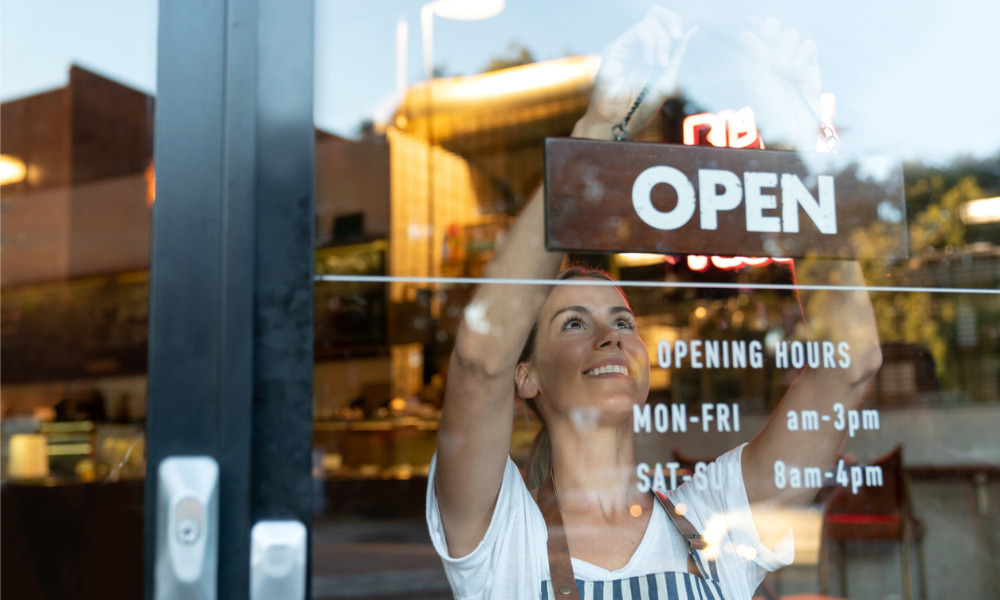 Three fifths of entrepreneurs and professionals who work for themselves are optimistic that their companies will succeed in the second half of 2022, according to a new survey.
The poll conducted by Zensurance, a leading source for small business insurance in Canada, found that business owners' confidence eclipsed the negative effects of the epidemic on their revenue in the first half of the year and Canada's record-high inflation.
That optimism also contrasts with the 46% of respondents to Zensurance's inaugural Small Business Confidence Index, who acknowledged that their revenue was either lower or about the same in the first half of this year compared to the first half of 2021.
"It's encouraging and a little surprising to see a majority of small business owners, entrepreneurs, and self-employed professionals as confident as they are when looking ahead. However, record-high inflation, the cost of gasoline, and supply chain reliability remain top-of-mind for many. Also, there are worries about a recession, and the pandemic is not over yet," notes Danish Yusuf, Founder and CEO of Zensurance.
Yusf added: "Nevertheless, these results speak to Canadian business owners' resiliency. Their confidence that consumer demand will remain strong and they'll be successful despite economic headwinds is inspiring."
Thirty-six percent of respondents who were asked to rate the pandemic's effect on their businesses or professions since the beginning of 2022 think it was moderately detrimental. Thirty-one per cent of people think it had little to no effect, while 21% feel it had a substantial impact on them.
A small minority have seen an increase in business because of the outbreak. Nearly 7% and 4%, respectively, feel it had a moderately and considerably favorable impact.
Even though most poll participants expressed optimism about their prospects, slightly more than 52% of them acknowledged that their companies could not afford to incur additional debt to support critical projects or initiatives. In contrast, only 29% of people feel they can afford to take on more debt in 2022, and over 18% are unsure.
Canadian entrepreneurs and self-employed professionals still expressed some reservations about the remaining months of 2022.
The impact of inflation is the main concern for a slight majority (51%), including the rising price of petrol (16%). Thirteen per cent flagged controlling cash flow as a concern. Nearly 6% point to the expense of business insurance, 5% are concerned about the reliability of the supply chain, and 2% indicate that getting insurance is a consideration.