Industrial REIT announces completion of $60-million IPO, along with private placement purchase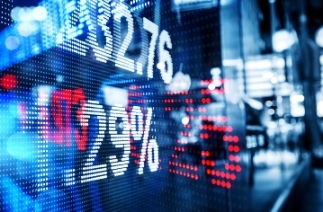 WPT Industrial Real Estate Investment has announced it has completed its previously announced public offering of trust units of the REIT. This was done on a bought-deal basis through a syndicate of underwriters co-led by Desjardins Securities Inc., CIBC Capital Markets and
RBC Dominion Securities
Inc.
A total of 5,429,900 units of the REIT were issued at a price of US$11.05 per unit, yielding gross proceeds of approximately US$60 million to the REIT. The underwriters were also given an option, exercisable within the next 30 days, to purchase up to an additional 814,485 units to cover any over-allotments.
Concurrent with the offering, 1,357,475 units of the REIT priced at US$11.05 apiece were purchased by Alberta Investment Management Corporation (AIMCo) on a non-brokered private placement basis, translating into gross proceeds of around US$15m. An over-allotment option was also extended to AIMCo, allowing a purchase of up to 203,621 additional units of the REIT if the option is exercised. With the public offering and private placement purchase taking effect, AIMCo's interest in the REIT has gone from some 29.2% to around 27.6%.
Net proceeds from the offering and the concurrent private placement are intended for use as an available source of funding for potential future acquisitions of industrial properties located in major U.S. distribution and logistics markets and for a development project in Indianapolis, Indiana. Until utilized for these purposes, the REIT intends to repay existing outstanding indebtedness under its revolving facility (currently US$46.5m drawn). The amount can then be re-borrowed and used by the REIT for the previously noted acquisitions and development, as well as for working capital and general trust purposes.
"Each of the potential acquisition properties is at various stages of due diligence and there can be no assurance that the acquisitions will be completed," the statement says.
Related stories:
$128-million REIT financing upgrade announced
Private REITS hold considerable cachet for investors