Canadian crypto pioneer forges strategic collaboration with globally recognized digital investment firm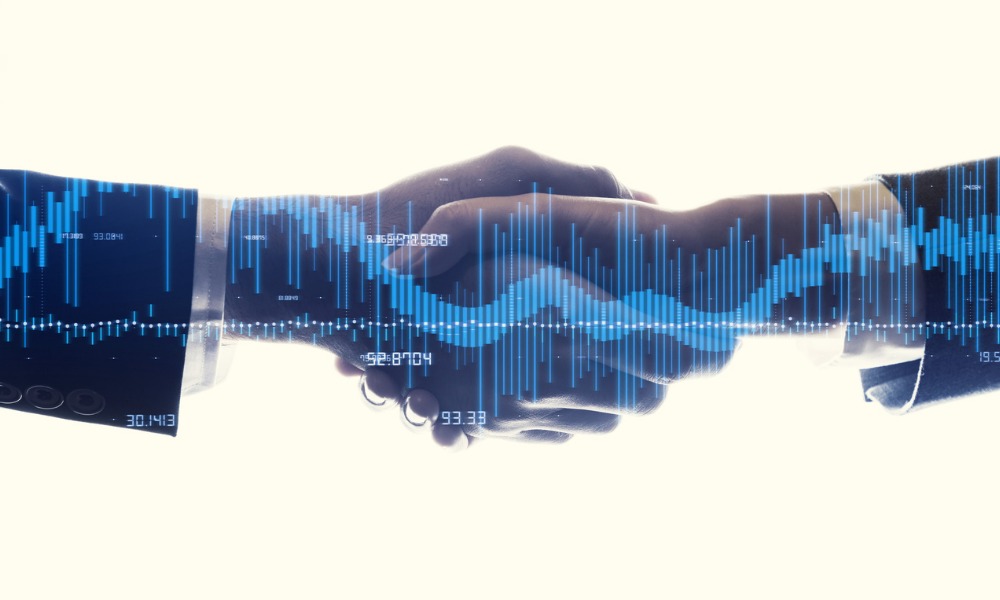 Canadian investors looking for ETF-based exposure to bitcoin will soon have another option as a pioneering crypto fund firm announces a major strategic collaboration.
3iQ has entered into an agreement with CoinShares, Europe's largest digital investment firm, which it said "will pave the way for future strategic collaboration in the digital assets space."
"Our deep expertise and understanding of the asset has been applied to the launch of the 3iQ CoinShares Bitcoin ETF," 3iQ CEO and Chairman Fred Pye said in a statement. "Our collaboration with CoinShares, a publicly listed digital asset manager, allows us to share the global brand that CoinShares has built over the past 5 years and continue to deliver innovative investment vehicles."
The 3iQ CoinShares Bitcoin ETF is expected to launch on the TSX with the ticker symbol BTCQ in early April, with U.S. dollar units also to be traded under the ticker BTCQ.U. The ETF will aim to provide unitholders with exposure to bitcoin and daily movements in its U.S. dollar price, as well as the opportunity for long-term capital appreciation.
"We have followed 3iQ's incredible growth closely since they received a landmark decision in Canada to allow listed bitcoin vehicles," said CoinShares CEO Jean-Marie Mognetti. "At CoinShares, we have built our products with trust and transparency in mind, and we are excited to collaborate with 3iQ, who share our vision and mission of making digital assets more accessible to investors of all types."