February fund flows were led by equity category as well as demand for newly established cryptoasset segment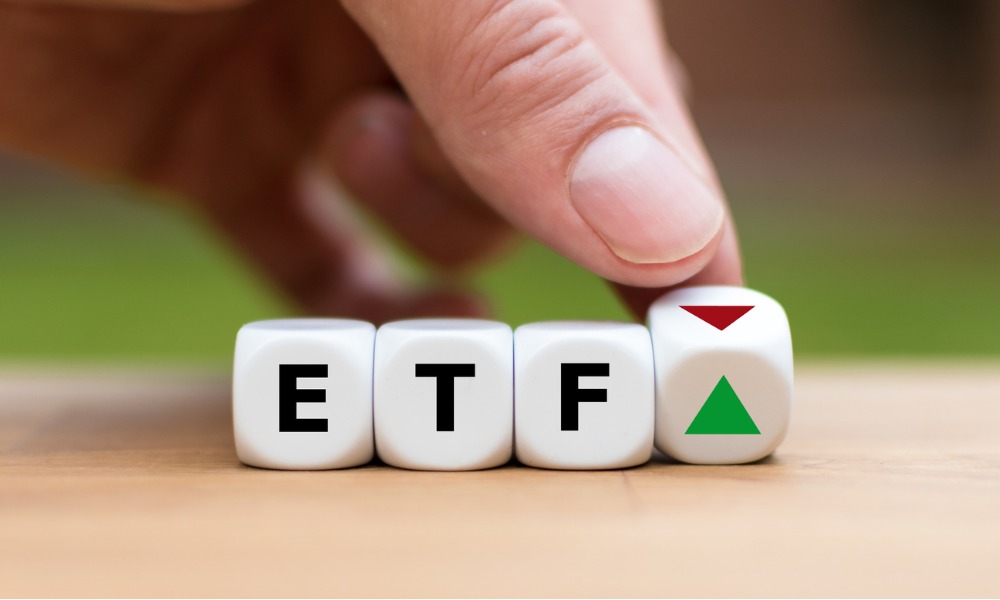 They didn't match the historic levels of February 2020, but Canadian ETF inflows last month still came in strong, with a little help from a newly established asset category that's getting a lot of interest right out of the gate.
While it hasn't quite lived up to early-days predictions that it would cross the $1-billion AUM mark, the world-leading Purpose Bitcoin ETF has taken a massive head start in the newly created crypto-asset ETF space, which it currently shares with the Evolve Bitcoin ETF.
According to National Bank's Canadian ETF Flows report for February, the non-hedged version of the Purpose Bitcoin ETF, BTCC.B, took in $510 million last month; its US dollar-denominated sibling, BTCC.U, absorbed a comparatively modest $150 million, which was impressive considering BTCC made its debut on February 18.
All in all, the crypto-asset ETF category saw $701 million in inflows last month. That was just a small fraction of the total flows into Canada's ETF space, which saw its second-highest ever level of inflows at $6.6 billion – or $5.8 billion, based on a new methodology introduced by National Bank to remove the impact of cross-ETF holdings.
"The figures presented in this report follow a 'quoted market value' approach to counting flows and assets under management," it explained. "Some ETFs however hold other ETFs listed on Canadian exchanges, and this can cause apparent slight disagreements in the figures."
Equity ETFs saw reported inflows of $4.5 billion in February, primarily driven by broad-based index ETFs – cap-weighted ETFs took in $2.8 billion – with support from growth-oriented technology ETFs, which garnered $864 million, and value-factor ETFs. Despite rising turbulence late in the month, low-volatility ETFs continued to suffer redemptions, shedding $143 million.
Fixed-income ETFs saw a more modest $658 million in net inflows, primarily supported by the $356 million that went into short-term bonds. Redemptions were most concentrated in the Canadian aggregate bond category, which shed $195 million in all. Foreign fixed-income ETFs saw $641 million in inflows, while Canadian corporate bond ETFs attracted $427 million.
"ETF investor preference has been tracking with the wider bond market," the National Bank report said, citing a steepening of both Canadian and U.S. yield curves in February. "The exception to the short-term repositioning was the outflow from Cash-alternative ETFs … a pattern that has happened in the past when growth and equity demand surge back to prominence."