The Hall of Fame honours excellence, integrity and leadership in the Canadian investment industry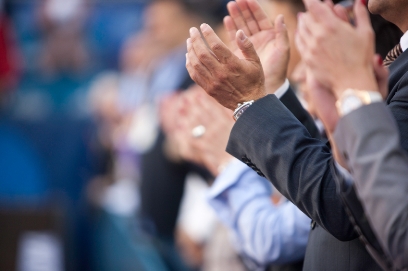 The
Investment Industry Association of Canada
has announced its 2016 inductees to the IIAC Investment Industry Hall of Fame, which honours excellence, integrity and leadership in the Canadian investment industry.
This year's Hall of Fame inductees are:
J. Brian Aune, former chairman and CEO, Nesbitt Thompson
Jim W. Davidson, co-founder and executive chairman, FirstEnergy Capital Corp.
Doug Steiner, CEO, Evree Corp.; former chairman and CEO, E*TRADE Canada; founder, VERSUS Technologies, Perimeter Markets, and E*TRADE Technologies
Latham C. Burns, former president and CEO, Burns Fry Ltd. (posthumous)
J. Ross LeMesurier, former vice chairman and head of corporate finance, Wood Gundy (posthumous)
Austin G.E. Taylor, former chairman and CEO, McLeod, Young, Weir (posthumous)
"This year's inductees left an indelible mark on the investment industry and capital markets in Canada," said Ian Russel, IIAC president and CEO. "They built and led innovative businesses that continue to play a key role in the development and growth of today's industry. Their induction is a testament to their accomplishments and to their integrity, leadership and contribution to their communities."
The 2016 inductees will be formally recognized at a gala dinner Oct. 27 at the Delta Toronto Hotel, according to the IIAC.
Related stories:
5 enter Canadian Business Hall of Fame
Wealth management veterans head list of Canada's most powerful