After insightful panel discussions with our finalists, we crowned 11 deserving winners; don't miss today's packed agenda, starting 12pm ET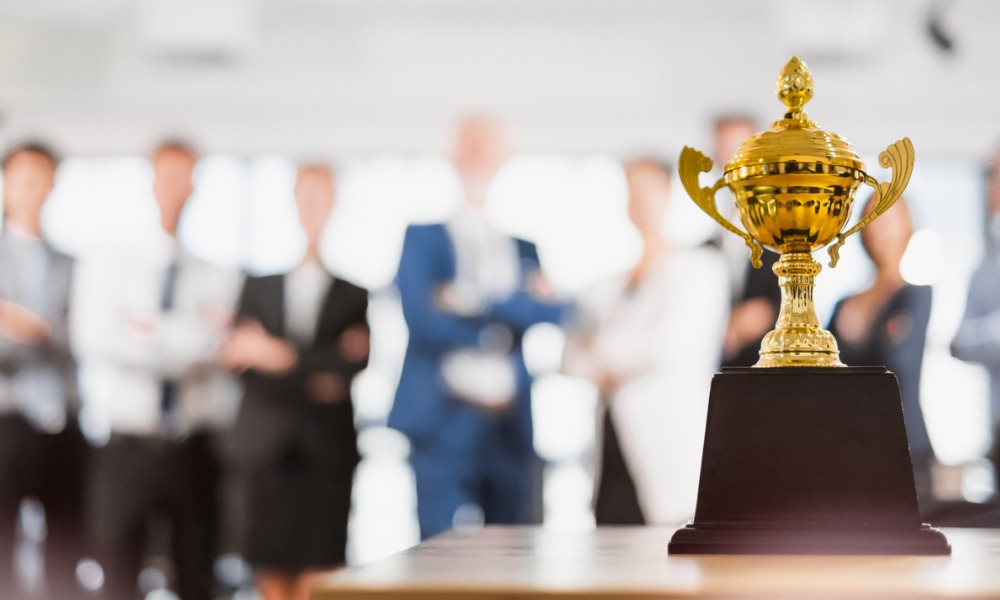 Day one of the 2021 Wealth Professional Awards has wrapped after an insightful afternoon of panels with our all-star finalists.
As well as a number of great panel discussions on industry hot topics, half of the awards were also dished out, prompting celebrations from 11 deserving winners. The remaining 11 victors will be unveiled on day two (Thursday, June 3, starting at noon). If you haven't registered to attend, it's not too late – simply click on this link and follow the instructions.
Wealth Professional Canada is delighted to recognize the best of the best across the wealth space, including financial advisors, advisory brokerages, fund providers, BDMs and service providers. This year's two-day virtual event is a chance to celebrate their outstanding achievements, best practices and leadership over the past 12 months.
Elizabeth Naumovski, of Caldwell Securities, scooped the IFSE Institute Award For Financial Literacy Champion, and said: "Thank you so much Wealth Professional and the judges but a real shout out goes out to Caldwell Securities Limited and all of my supportive colleagues.
"You guys have allowed me to pursue my financial literacy passion over the past two decades and I really appreciate that. This category has grown to be a really important category where you see all of these professional finalists that are willing to teach and educate Canadians. The real winners here are Canadians because they have so many resources to learn from now."
Jackie Porter, of Carte Wealth Management (Team Jackie Porter), picked up the Harvest Portfolios Award for Female Trailblazer of the Year. She said: "I want to first and foremost congratulate all of the nominees who are doing amazing work in the industry, just uplifting the women who are rockin' it out there.
"I want to thank my team for all the amazing work that they do, and I want to thank Carte Wealth Management for just helping me to make a difference in clients' lives each and every day."
Below is the full list of big achievers from day one in each category. WP extends its congratulations to each of the winners and wishes to thank each of the moderators and panellists – and you, the viewer – for making day one a huge success.
Don't miss day two on Thursday, June 3, which starts at midday. Also, stay tuned to wealthprofessional.ca for full coverage of the biggest event on the wealth management calendar.
Wealth Professional Awards 2021 – day one winners
The Nour Private Wealth Award For Rising Star Advisor Of The Year
Brandt Butt - Endeavour Wealth Management (iA Private Wealth)
The NEI Investments Award For Advisor of the Year – Responsible Investments
An-Lap Vo-Dignard - The Vo-Dignard Provost Group (« VP » Group)
The ICM Asset Management Award For Advisor of the Year, Alternative Investments
Francis Sabourin - Richardson Wealth
The IFSE Institute Award For Financial Literacy Champion
Elizabeth Naumovski - Caldwell Securities
The TMX Group Award For Best Active Manager, Exchange Traded Derivatives
Jillian Bryan - TD Wealth Private Investment Advice
The Advocis Award For Young Achiever Of The Year
Amy Tang - Desjardins Financial Security Independent Network
The CI Global Asset Management Award For Multi-Service Advisory Team of the Year
The Rosedale Family Office - Wellington-Altus Private Wealth
The Harvest Portfolios Award for Female Trailblazer of the Year
Jackie Porter - Carte Wealth Management (Team Jackie Porter)
Digital Innovator of the Year
AGF Management