Advisors react after OSC pays almost $7.5 million to three tipsters as part of programme to weed out gross misconduct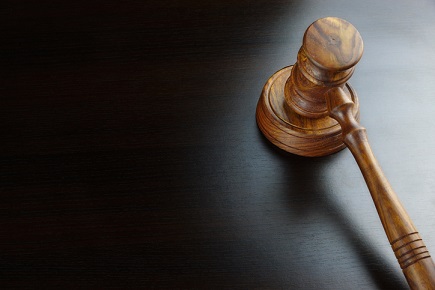 Offering million-dollar rewards to whistleblowers is a good strategy if it weeds out serious misconduct in the wealth management industry, according to two experienced advisors.
The Ontario Securities Commission last week paid out almost $7.5 million to three tipsters, the first time it has done so since its Office of the Whistleblower was opened in 2016 to combat insider trading, fraud and various other acts of malfeasance.
The regulators pay out only after proceedings have finished, which can take years, and tips must result in more than $1 million in sanctions or voluntary payments by wrongdoers. Awards range from 5% to 15% of the sanctions and/or voluntary payments and can go up to a maximum of $5 million.
Companies can also turn themselves in and, as of June, 11 no-contested settlements from self-reporting resulted in more than $368 million being returned to investors.
Jason Pereira, partner and senior financial consultant art Woodgate Financial, believes that good people who find themselves working for institutions doing wrong should feel they have an option when public trust – and money – is being abused.
And while $7.5 million may initially seem a large amount, he insisted it's the least the whistleblowers deserve for possibly being blackballed by the profession.
He told WP: "Let's not kid ourselves, these people put themselves at financial risk for doing this. People will do what they have to in order to keep their jobs. So if we say to people, 'you see something bad happening, you should step forward and jeopardize you lifestyle', these people need to be compensated."
Any damage to the industry's image is simply collateral damage, Pereira said, and worth the short-term hit in order to get to the heart of serious offences.
He said: "Frankly, I have zero problem with let's call them bounties; I have a major problem with the fact that what is happening creates the need for them. If the industry's reputation takes a hit, it's because it deserves it in the first place; end of story. The problem is that not enough is being done to stop these things."
John De Goey, portfolio manager at Wellington-Altus Private Wealth, has been an outspoken critic of the industry when he believes it has not done enough to regulate unsavoury aspects of the profession.
He supports the OSC's initiative as long as the rewards are commensurate with the wrongdoings that are being exposed, which he believes seems to be the case.
He said: "Exposing tens of millions of dollars of malfeasance should be worth more than a gift card at Starbucks. You've got to make it worth your while."
He admitted that even speaking out, like he has done in the past, involves taking a chance. Ethical problems at firms are real and sweeping issues under the carpet merely emboldens those who are carrying out the offences because there are no repercussions.
De Goey said: "The flip side is you need to find ways to stop it and make it hurt, and that means jail time and strict sanctions against people who are engaging in the malfeasance.
"People who are prepared to look the other way and pretend there is nothing going on, I don't know how they sleep at night, but it's easy to not point out the problems because it could be detrimental to your welfare and career advancement. So I think it's important we reward people who do the right thing."