Award-winning advisor explains why foundations can make sense for couples, and what happens when they part ways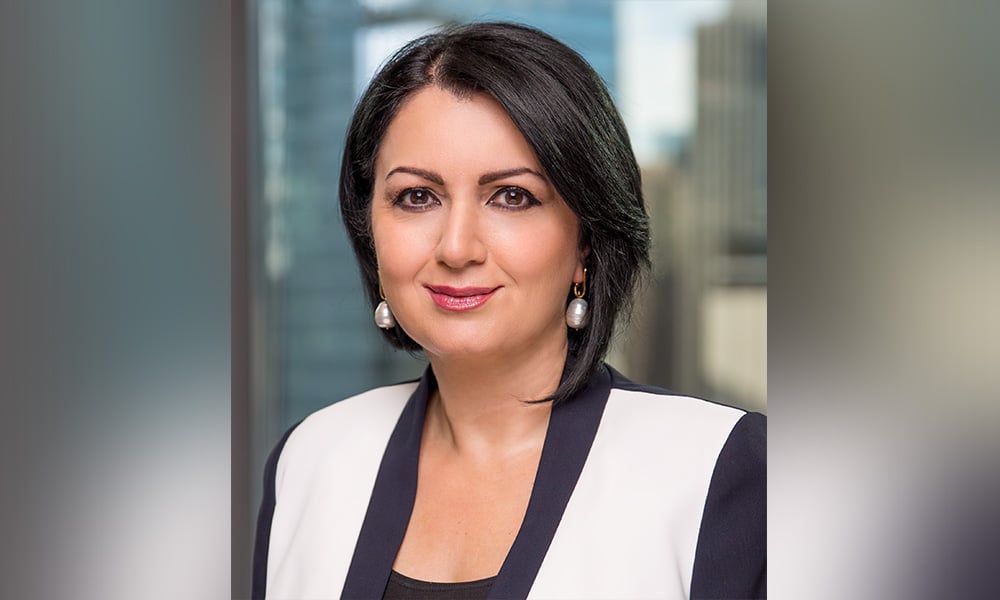 Nobody was expecting it when Bill and Melinda French Gates announced their divorce.
The multibillionaire power couple formally declared their intentions to separate in May, not long after their youngest child's 18th birthday. In a statement posted on Twitter, they highlighted how over the course of their 27-year marriage, they worked together to raise "three incredible children" as well as set up the Bill and Melinda Gates Foundation, which has helped improve countless lives around the world.
"We continue to share a belief in that mission and will continue our work together at the foundation, but we no longer believe we can grow together as a couple in the next phase of our lives," the two said.
For those with a stake in the couple's philanthropic efforts, the statement is meant to provide a sense of stability and reassurance. Still, it's difficult not to ask about the fate of the $50-billion institution when its namesake founders and co-chairs, who long put up a united front, seem intent on going their separate ways.
"For most wealthy families, philanthropy is deeply rooted in their family values, and foundations are a useful vehicle for them to act on that," Tina Tehranchian, senior wealth advisor at Assante Capital Management Ltd., told Wealth Professional.
According to Tehranchian, who was named Top Senior Wealth Advisor of the Year by the International Association of Top Professionals (IAOTP) in 2020, foundations are often used as a way to get the next generation involved. And since it represents a significant portion of a charitable couple's joint philanthropic and wealth planning in many cases, it makes sense for both spouses to actively participate in the foundation as well.
"Whether it's a donor-advised fund or a private foundation, the foundation can receive contributions from anyone, not just the founding members," she said. "Both spouses can give grant instructions and be involved in running the foundation. They can make donations through the foundation, though they have to consider whether it would make more sense to give as an individual."
Tehranchian said it does not pose a risk to the foundation or the funds in it when a founding couple gets divorced. However, complications can arise when both spouses have to make decisions about grant-making.
"As long as the lines of communication between them are open, the foundation can function quite well," she said. "But if the two aren't talking and don't want to interact with each other anymore, that can be a problem."
In the wake of their announcement and the ensuing whirlwind of questions, the Gateses said that they will continue as co-chairs of the US$50-billion foundation. But in an update earlier this month, the foundation's CEO Mark Suzman announced a contingency plan: if after two years either of the two decided they could not continue working together, French Gates will step down from her position as co-chair and trustee.
"Foundations are usually a family affair, and because it's family wealth that's being donated, you need buy-in from the controlling stakeholders," Tehranchian said.
Donor-advised funds and private foundations, she explained, don't have to have singular mandates; they can be set up to support several causes. From there, the question becomes how the money will be divided or disbursed across the different advocacies – a potentially contentious conversation when both spouses have grant-making authority, but want to focus on different issues.
That seems to be the case with the Gateses. As reported by Al Jazeera, the Microsoft co-founder recently spoke out on climate change and its impact on the world's food supply in a virtual address to the United Nations Food and Agriculture Organization in Rome. On the same day, French Gates spoke with Biden officials during a visit to the White House, where she aired concerns about paid family leave and child care.
"In case the spouses can't come to an agreement and it affects the foundation's work, they can consider splitting the foundation," Tehranchian said. "In that case, each of the them would have their own successor foundation to work with."
Bill and Melinda French Gates are taking a slightly different tack. If they can't see eye-to-eye in their philanthropic work, Gates will essentially buy out his ex-wife's stake and provide her with "personal resources," totally separate from the foundation's endowment, to pursue her own philanthropic priorities.
Forward-thinking couples, Tehranchian said, can also make contingencies for divorce even earlier. They can embed terms and conditions for that scenario in the agreement to set up the foundation, or have an addendum put in later on. For most donor-advised funds in Canada, she said, couples assume they will be together for life, so they don't usually make those types of considerations.
"It all depends on each situation," Tehranchian said. "I would say if a couple is setting up a foundation and the marriage is on rocky ground, they may want to have just one spouse making granting decisions to make things easier. They can also look more long-term and include wording that would give them the option to split the foundation equally, in case they decide to get a divorce down the road."