Toronto-based tech firms introduce hyper-personalization tool for advisors to engage clients better with licensed news content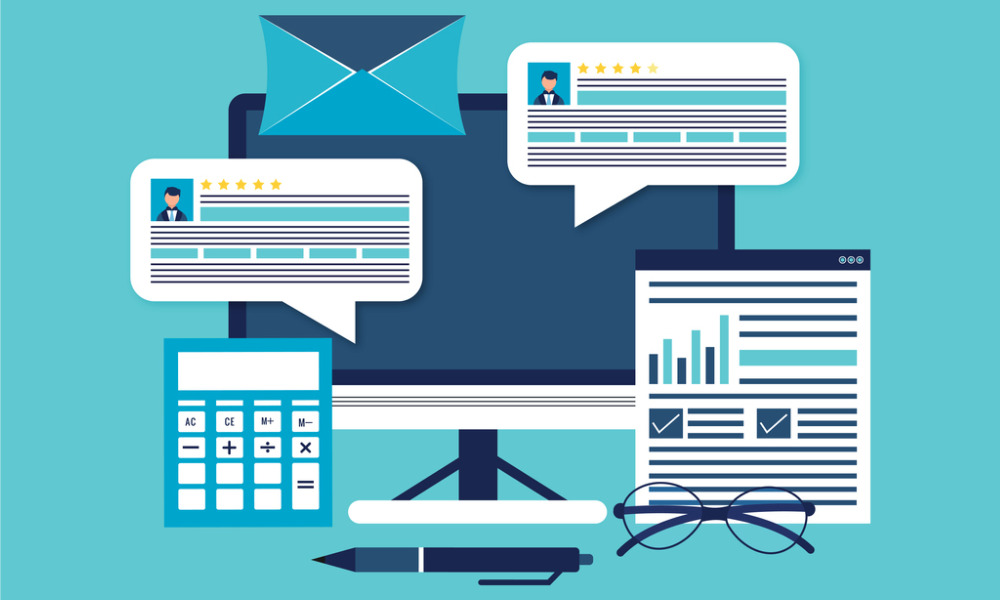 NexJ Systems, a developer of intelligent customer management products for the financial services industry, is partnering with AdvisorStream, an award-winning marketing platform for enterprises and financial advisors, to develop a ground-breaking client engagement tool.
The new product, called Inform, is the first intelligent digital assistant that enables advisors to offer hyper-personalized, curated content and create superior value-added customer experiences throughout the client life cycle.
"Our conversation started in 2020," said Kevin Mulhern, CEO and co-founder of AdvisorStream. "Some of the NexJ executives took a look at the way AdvisorStream was approaching marketing, and how we leveraged licensed partnerships with premier publishers including Barron's, The Wall Street Journal, Bloomberg, and The Economist."
Harnessing content from the world's most credible and trusted news sources, the AdvisorStream platform allows financial firms and advisors to engage investors with timely, personalized, and compliant communications. Advisors using the platform can drip-feed curated news content to their clients, without the hassle of paywalls or ads.
Explore our latest news and features by clicking here.
"NexJ has been very much focused on the wealth management industry for a long time. We build our products specifically to help advisors be efficient and effective with their day-to-day activities," said Matthew Bogart, vice president of Marketing at NexJ. "One thing we wanted to help them with was to offer a way to send clients information that was targeted and relevant to their interests and likes. That's where the AdvisorStream content comes in and is a perfect fit."
As Bogart explained, NexJ has long offered financial advisors a CRM solution that creates a detailed account of clients' information, which includes records that include both demographic and transactions data. The new Inform product draws from those records to create a client profile, which is further enriched using AI technology; part of that involves the use of natural language processing to analyse emails and call notes to extract insights on a client or prospect's personal interests, attitudes, and life events that they may be going through.
The resulting profile can then be used to train AdvisorStream's content marketing platform, which then proceeds to drip-feed content that's been licensed from industry-recognized sources to clients and prospects based on their interests.
"That profile changes over time as that person or that household evolves, and therefore the content we're serving them also evolves," Mulhern said, describing a continuous loop of personalization. "Alongside the ongoing, ever-strengthening understanding of a household or client through their CRM, we also look at engagement and consumption profiles to continuously gauge their interest in the materials they receive. … Inform really is the most advanced product of its kind, and the right product for enterprises to up their engagement with existing clients and prospects."
The importance of continuous client engagement through digital content became starkly clear to AdvisorStream last year, just as the COVID-19 crisis hit. At that time, Mulhern said, the firm looked across its vast platform of communications – he said the AdvisorStream platform sends roughly seven million client communications a month – and found that clients were consuming and engaging with content at a rate it had never seen in its history.
"We saw a 47% spike in client consumption of content, as well as a 39% spike in lead capture," Mulhern said, noting that the levels they observed then are being maintained up to now. "In an advisor-client relationship, a client is 86% more likely to stay if there's a level of engagement with the advisor; without that level of engagement, the client is only 45% to maintain their business. In a time when you're unable to have in-person conversations, keeping digital communication lines open, including through hyper-personalized content marketing, is critically important."
He added that while many firms already distribute newsletters and regular market commentaries to their clients, scaling those efforts up can prove challenging as an advisor's book of business grows. Conversely, automating the content marketing process gives advisors additional opportunities to get face time with their clients, which can lead to increased revenue: research on the topic, Mulhern said, indicates that a 27% increase in face time with clients leads to approximately linear revenue increases of almost 30%.
"To spend more time with clients, advisors should find every piece of technology possible to automate whatever process they can, and that's where I think NexJ and AdvisorStream see eye-to-eye as well," Bogart said. "Working with AdvisorStream to date has been outstanding, and we're really looking forward to continuing that relationship."